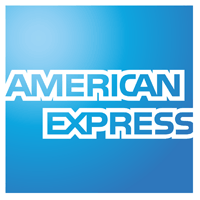 American Express credit card holders can get money back on a host of in-store purchases with the plastic giant's latest offer.
Consumers with a personal or small business Amex credit card can receive up to 50% back on purchases at selected high street stores including House of Fraser, Gap, Harrods and Starbucks.
They will need a smartphone and must download the Foursquare smartphone app and then register their details to get the reward.
What are the discounts?
Here is where you can get the offers (in-store only), many of which launch today:
Banana Republic. Spend a minimum £50, get £25 back (till 28 February).
Carphone Warehouse. Spend £25, get £10 back (28 February).
Gap. Spend £50, get £25 back (28 February).
Harrods. Spend £50, get £25 back (28 February).
House of Fraser. Spend £50, get £25 back (28 February).
Pizza Hut. Spend £30, get £15 back (6 March).
Shell. Spend £50, get £15 back (18 April).
Starbucks. Spend £10, get £5 back (13 February).
Customers can only get cashback once at each retailer, and users can sync only one American Express Card per Foursquare account.
How do I get the cashback?
Get Foursquare. Download the free app to your smartphone (iPhone, Android or Blackberry) and set up an account.
Sync your card. Go to the American Express website and link your Amex to your Foursquare account.
Search for deals. Use the Foursquare app to find participating stores (it will say "Check in special provided by American Express").

Check in, load the deal and pay. 'Check in' (log your location) to the restaurant or shop on the app, click 'load to card' on your phone and then pay the required amount on your synced Amex card. You don't need to show the deal/app at the till.
Wait for the cash. It should appear as a credit to your card between three and five days after payment, but could take up to two billing periods.
I don't have an Amex card. Can I apply in time?
Possibly. Amex says it typically takes seven to 10 working days to get a card from application if everything goes smoothly. This means you should be OK, though there are no guarantees as applications can be delayed.
See the Cashback Cards Guide for the top deals.
Can I get cashback on top of a discount?
Yes. The cashback applies even if you get a discount at the store. You need to hit a minimum spend to trigger the cashback, which will appear a few days later on your statement.
I get cashback already on American Express. Will I qualify?
Yes, the deal applies to all personal Amex credit cards, regardless of any reward you already get.
Corporate (from large companies, where your employer pays the bills) and prepaid cards do not qualify.
I've used previous Amex discounts, do I still qualify?
Yes. While Amex has launched similar deals over recent months, they have no bearing on this offer. Anyone with the right card, who spends the right amount at the right shop, qualifies.