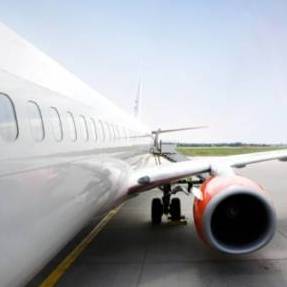 Air passengers could soon get better travel rights, if a raft of changes proposed by the European Commission come into force.
The Commission today announced a host of proposals to improve passenger's rights, and to clarify grey areas in existing rules. For the rules now, see our Flight Compensation guide.
Some of the main changes, which would come into force by the end of 2015, include:
Airlines must inform passengers of delays and cancellations, no later than 30 minutes after the scheduled departure, and inform customers of the estimated departure time as soon as it becomes available.
Passengers who find themselves stuck on the tarmac will have the right to pull the plug on their journey after five hours.
Care, such as food and drink at the airport, should be provided after a two hour delay, regardless of the flight length. Currently you can get help after two hours, but only on certain flights.
Where an airline can't ensure re-routing within 12 hours on its own services, it has to offer re-routing with other carriers, or other transport modes where possible.
Passengers have the right to compensation if their flight is rescheduled less than a fortnight before the original departure date.
Passengers can ask for any spelling mistakes on names to be corrected, free of charge, up to 48 hours before departure.
Airlines must provide clear complaint-handling procedures, such as a web form and email address, as well as acknowledge receipt of complaints within one week and provide a formal reply within two months.
The Commission also wants to increase the length of delay after which passengers can claim compensation.
While this will mean fewer people can claim, the Commission thinks it will incentivise airlines to get their planes in the sky, which it sees as more important, to keep traffic flowing.
At present, if you arrive at your destination three or more hours late, you may be eligible to claim compensation, if it was the airline's fault.
The proposal is for the threshold to rise to five hours for short-haul flights, and nine to 12 hours for long-haul.
The thinking is airlines currently just cancel some flights as they think passengers will be content with compensation, but if the threshold rises, they don't need to pay compensation so are more likely to fix the problem.
The EU has also clarified existing rules on what counts as an 'extraordinary circumstance' which determines whether compensation is due. For example, it says natural disasters or strikes by air traffic controllers should be seen as extraordinary (where passengers would not be entitled to compensation), but technical problems identified during routine aircraft maintenance shouldn't (meaning travellers would be entitled to cash).
EU Transport Commissioner Siim Kallas says: "We know the real priority for stranded passengers is just to get home. So our focus is on information, care and effective re-routing.
"The aim is to get passengers where they want to be as quickly as possible while giving the airlines the time they need to sort problems out."