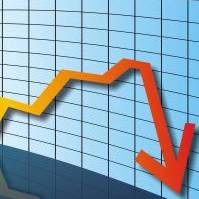 Inflation slipped to 3.2% last month, largely due to falling food prices, the Office of National Statistics announced today.
The Retail Prices Index (RPI) measure of inflation, which includes housing costs, fell to 3.2% in February, compared with 3.3% in January.
However, the Consumer Prices Index (CPI) rate of inflation rose to 2.8% in February, after remaining at 2.7% for the previous four months.
Statisticians say the decrease in the RPI was largely down to a fall in food prices, as well as alcohol becoming less expensive.
The RPI is linked to a wide variety of services and investments, from water bills and rail fares to pensions.
Returns for investors with index-linked bonds and savings certificates are also based on RPI.
The rise in the CPI was caused by energy price rises coming into force, as well as increasing petrol costs. These rose by 4p per litre between January and February 2013.