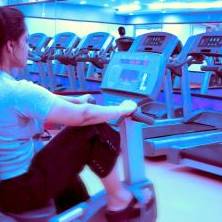 Nearly a million gym members will have improved rights to cancel their contracts, after three major firms were forcefully persuaded to clean up their act by the regulator.
Gym giants David Lloyd Leisure, Fitness First and Bannatyne Fitness, run by Dragons' Den star Duncan Bannatyne, have agreed to make terms more transparent and give members better cancellation rights if they get injured or lose their job, following an investigation by the Office of Fair Trading.
Consumers should carefully consider the contract terms before taking membership, and should hunt for the best deal (see our Cheap Gyms guide for more).
The three clubs, with almost a million members between them, have agreed to:
Make contracts more flexible so members can cancel them early, or in some cases freeze them, if their circumstances change to make gym attendance difficult or unaffordable. This could happen if they lose their job or suffer an injury.
Not to describe membership as being of a fixed duration if it automatically continues on a rolling basis after the initial membership period expires.
Be more transparent about key membership features, including initial membership periods and cancellation rights, and for these to be provided upfront as part of the sales process.
The OFT launched its investigation after a previous High Court ruling against a gym management company, which found lengthy gym membership periods can be unfair when they lock people in without adequate cancellation rights when their circumstances change (see the Tens of thousands can cancel gym contracts MSE News story).
The regulator is also continuing an investigation into other companies and says it will provide an update in coming weeks.
Cavendish Elithorn, senior director of the OFT's goods and consumer group, says: "Millions of people are members of gyms and a membership contract can easily be a financial commitment of over £500 per annum.
"We were concerned that contracts could unfairly lock people in if their circumstances changed – forcing them to continue paying even if they had lost their job."