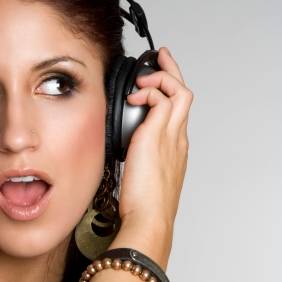 Spotify users can now listen free to their favourite tracks as many times as they like, after the music streaming service lifted its five-plays-per-song limit.
Previously, members who signed up to its free service could only listen to the same song five times before the user was unable to listen to the track again.
The policy, introduced in May 2011, aimed to push users into paying a £4.99 per month subscription to get unlimited access to all songs. If you're signing up to an online music subscription, see our Free Music Online guide.
Now the streaming service is reverting to its former policy of letting free users listen to songs as many times as they like.
Spotify allows users to listen to music for free — along with adverts — for up to 10 hours a month on their PC or laptop.
It still costs £9.99 per month fee to listen through smartphones and tablets, without ads.
Spotify says on its website: "We've got some mighty fine news for all Spotify Free users. From today, there's no more 5 play-per-song limit. You can listen to your favourite songs as many times as you like.
"That's right, no more greyed-out songs. The tracks that you couldn't listen to before will once again be available for your listening pleasure."