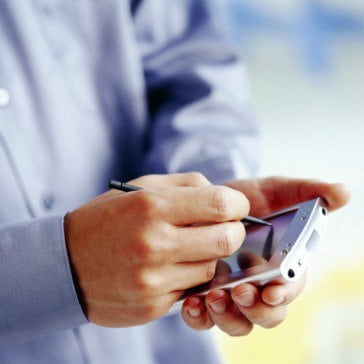 Tesco Mobile users will never face mid-contract price hikes, which phone network customers often fall victim to, the supermarket giant has pledged.
The firm has today issued a "tariff promise" to both new and existing customers, which declares it will never raise its customers' core tariff prices mid-contract.
This should mean the tariff price you sign up to will be the amount you will pay for the duration of your contract (see our Cheap Mobiles guide for more).
But you will still be billed extra if you go over your contract limit, for example, by using more minutes than you agreed to, or if you call premium rate numbers.
Tesco Mobile says it has no plans to up the price of its current contracts as a result of today's announcement.
'Tariff promise'
Last week sister networks Orange and T-Mobile announced they were increasing customers' bills by 3.3% (see the Orange and T-Mobile price hikes MSE News story).
Often it's not made clear to consumers that mobile phone contract prices can rise mid-term. Tesco Mobile says its research found that 70% of mobile phone customers didn't realise networks could increase prices in the middle of their contract.
Simon Groves, chief marketing officer of Tesco Mobile, says: "We believe it's only fair to stick to the contract that we make with our customers, and see no reason to change the core tariff price that a customer has signed up to.
"We've never put our pay-monthly tariff prices up mid-contract and this tariff promise demonstrates our continued commitment to our customers."
Ofcom crackdown
Regulator Ofcom wants to protect consumers against landline, broadband and mobile firms that raise prices midway through their contract term.
Under proposals announced in January, customers hit by hikes would be able to exit their contract without penalty, while providers must be clear that costs can rise during the term.
The regulator's consultation closes on 14 March and Ofcom expects to publish a decision in June.