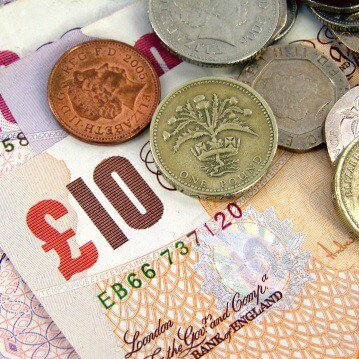 Some Halifax and Bank of Scotland Ultimate Reward Current Account (URCA) customers are due a payout after the banks failed to warn users they were increasing a monthly fee.
In September 2011 both Halifax and Bank of Scotland, which are part of Lloyds Banking Group, upped fees for their paid-for Ultimate Reward packaged accounts from £12.50 to £15 a month.
Key Points
Halifax and BoS upped fees on packaged accounts
But failed to notify some users of the change
These customers will get a payout from the banks
But a small proportion of customers were never sent an initial letter detailing the changes two months before they came into force. Now they will be refunded the increase in fees plus interest.
The banks won't tell us how many customers are affected, or how many URCA customers they have. They will only say the issue affects a "single digit percentage" of their URCA customers.
How much will I get back?
Customers will get £52.50 back, which is the monthly difference in fees for 21 months, including September 2011 to March 2013 and a further two months to May 2013, the notice period they should originally have had.
Affected customers will also get interest at 8% per annum on each monthly fee increase of £2.50 up to and including March 2013.
You don't need to do anything to get this, it'll automatically be paid into your URCA this month.
A small number of customers, which includes those who have since closed their accounts, will need a more complex refund. The banks are currently talking to these customers to decide the best way to issue a refund, and say these customers should get their refund in May.
If any affected customers are unhappy with the changes, they can also close or change their account without charge.
Halifax customer @Ahall41116 tweeted this week: "Got my £55 refund from @AskHalifaxBank today for #ultimatereward charges. Didn't even ask for it!"
What the banks say
A spokesman for Halifax and the Bank of Scotland says: "In 2011, we wrote to our URCA customers to inform them of changes to their account effective from 1 September 2011, which included a £2.50 price rise.
"In September 2012 we identified that some customers had not received this letter and wrote to them to apologise for this.
"Since the original mailing, all URCA customers have continued to receive all the usual communications from us, including their annual benefits reminder, which showed the correct information and the updated cost.
"We have now written to affected customers again, and we will be refunding all affected customers with the increased fee plus interest."