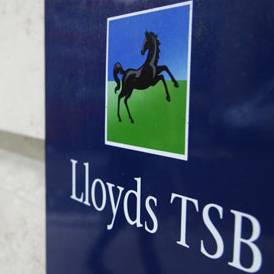 Lloyds Banking Group's sale of more than 600 branches to the Co-operative Group has collapsed, meaning a million customers who would have been switched to the Co-op now won't be.
Government-backed Lloyds — which includes Lloyds TSB, Cheltenham & Gloucester (C&G), Halifax and Bank of Scotland — will now pursue a stock market flotation for the earmarked branches this summer (if you are thinking of getting a new bank account, see our Best Bank Accounts guide).
The branches are a mixture of Lloyds TSB and C&G branches. They will be rebranded as TSB Bank this summer.
The new TSB will operate as a separate business from Lloyds TSB from the summer, but still within Lloyds Banking Group.
Lloyds has to offload the branches, under the name Verde, under European competition rules due to the group's sheer size.
The Co-op says it pulled out of the deal as it was not in its members' best interests to purchase the 632 branches, due to the weak economic outlook and heavy regulatory burdens.
Those customers were written to last November telling them they were being transferred to TSB Bank before being transferred to the Co-op.
The Co-operative was announced as the preferred bidder for the branches in 2011, and planned to merge them with its network of more than 300 branches (see our Lloyds to sell branches to Co-op MSE News story).
Additional reporting by the Press Association.