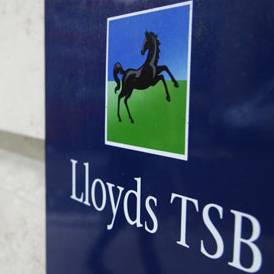 Lloyds Banking Group (LBG) says a fault which meant Lloyds TSB, Halifax and Bank of Scotland customers were unable to log into their accounts today has been fixed.
Some customers also reported being unable to take out cash or use telephone banking. But the banks' parent company LBG says the error was fixed within an hour, and has apologised for the mess (see the Best Bank Accounts guide for the best deals if you've had enough and want to switch).
When customers tried to log in between 4pm and 5pm, they were met by the message: "Sorry, you can't access online banking right now. We're doing essential maintenance on the site. Please try again later."
This led to howls of outcry on Twitter. User @mamasaz said during the outage: "Just called Lloyds TSB and it's system-wide. No telephone/internet access at all."
Meanwhile, @cragdoo said: "Bank of Scotland also offline, message about essential maintenance."
But an LBG spokeswoman said at 5.30pm today: "For an hour this afternoon, we experienced an issue that affected some of our online banking customers.
"All of our systems were back up and running by 5pm. We know our customers rely on us, and we apologise for the inconvenience we have caused them."
Halifax and Lloyds TSB customers reported they could not access their cash from ATMs on New Year's Eve. This was one of a number of recent short-lived outages to hit customers.
RBS, NatWest and Ulster Bank customers have suffered most. Last summer, some couldn't access their cash or make transactions for a month, while the bank was hit by a glitch lasting a few hours earlier this year.