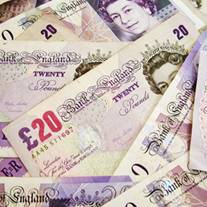 Consumers can now take larger claims to the small claims court in England and Wales, as the maximum claim limit has risen this week.
The small claims system now deals with claims of up to £10,000, after increasing from £5,000 on 1 April.
Despite its name, the small claims court is not a court in the traditional sense. Instead, judges make the process as informal as possible, while the losing side does not usually have to pay the winner's legal fees (see our How to Complain guide for more).
The system is used to take action against someone who owes you money, but won't pay it.
The maximum consumers were able to claim in a small claims court in England and Wales was originally set at £75 in 1973, but this has increased over time.
In Northern Ireland and Scotland, the limits remain at £3,000.
A spokesperson for the Ministry of Justice says: "The cash limit for awards in small claims courts had not changed since 2000 and many claims were incurring costs that were disproportionately high compared with the value of the case.
"Following a consultation, 65% of people agreed with us that the limit should be increased."