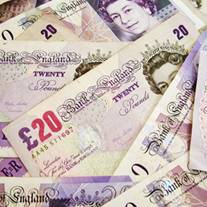 A group of MPs has slammed the Office of Fair Trading (OFT) for failing to take tough action against "predatory" lenders who leave vulnerable customers struggling with spiralling debts.
The "shabby end" of the credit market is costing borrowers £450 million a year, the Public Accounts Committee – a group of MP's that examine the conduct of companies and how they deal with the public – says, but the OFT hasn't taken the tough action needed to protect consumers.
Committee chairwoman Margaret Hodge says the OFT has been "inneffective and timid in the extreme" in tackling the problem (see our Debt Problems guide for help if you're struggling).
Hodge says: "The Office of Fair Trading, the regulator of this sector, has been ineffective and timid in the extreme. It passively waits for complaints from consumers before acting. It has never given a fine to any of the 72,000 firms in this market and very rarely revokes a company's licence.
"It doesn't understand the market – how much each firm lends and who its customers are – and can't be certain if directors of companies that have run into trouble are now running other companies."
The report adds that the OFT "needs better intelligence so it can prevent consumer harm and it should apply tougher sanctions more swiftly when it is aware of poor practice".
The MPs also called for the requirement to display the annual percentage rate (APR) of interest on credit to be replaced with a clearer statement of the total amount repayable on the loan, to help consumers understand and compare different products.
Payday loan crackdown
In March the OFT handed 50 payday lenders a 12 week deadline to prove their good behaviour or risk losing their licences to trade (see the Payday loan firms told to play fair MSE News story).
Formal investigations have already been opened by the watchdog into the business practices of three un-named payday lenders. Three firms have also had their licences revoked and three have surrendered their licences since the review of the sector started.
The OFT will be replaced as the consumer credit regulator by the Financial Conduct Authority next year. The report says the new watchdog "needs to have a fundamentally different and more robust approach".
The regulator however insists it has taken "strong, targeted action" to protect consumers, but was constrained in what it could do by existing legislation.
A spokesman for the regulator says: "In the last financial year alone the OFT has revoked the licences of some of the UK's largest credit brokers and debt management firms, and taken formal action in more than 85 other cases.
"Around 100 debt management companies have also left or been refused entry to the market since 2011, and the leading 50 payday lenders have recently been given 12 weeks to change their business practices or risk losing their licences. Both cases follow proactive reviews of entire sectors."