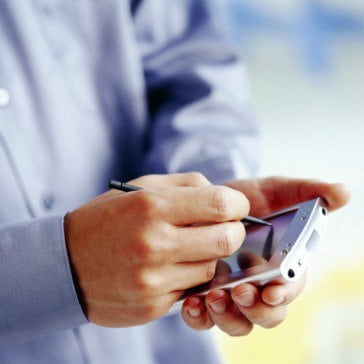 Angry T-Mobile users hit by price hikes are launching a fight to escape their contracts penalty-free, citing a mix-up by the mobile giant. However, regulator Ofcom has put a dampener on the idea.
Orange and T-Mobile – both part of Everything Everywhere (EE) – announced earlier this year that millions of pay-monthly mobile customers would be hit by price rises of 3.3% (see the Orange and T-Mobile hikes MSE News story).
T-Mobile users will pay more from Thursday, while Orange customers saw bills hiked on 10 April. (See our Mobile Phone Contracts guide for tips on haggling and cutting costs, and our Cheap Mobiles guide for help on getting the best deal.)
But some T-Mobile customers have claimed in the MoneySavingExpert.com forum, as well as in other online forums, that they can exit early because the rise is higher than the jump in the Retail Prices Index (RPI) inflation measure, which records the rise in the cost of living over the previous year.
The company's conditions state customers can exit penalty-free if any increase in monthly costs is higher than the increase in RPI.
The customers argue that RPI inflation stats are released monthly, and T-Mobile's notification letters were sent weeks after the initial announcement, by which time RPI had fallen.
Here's the timeline.
RPI was 3.3% at the time T-Mobile announced the hike on 1 March. The 3.3% rate was January's figure, announced in mid-February.
On 19 March, February's RPI was announced as 3.2%. By this point, T-Mobile hadn't sent out letters notifying customers of the price rise.
T-Mobile's letters were sent in early April, when 3.2% was still the most recent RPI figure. In some customers' eyes, the 3.3% rise was therefore above inflation.
On 16 April, March's RPI figure was announced as 3.3% (by coincidence, the same as January's).
Confusingly, T-Mobile's reasoning that customers can't leave penalty-free is that March's RPI rate was 3.3%. Yet this was not announced until 16 April, by which time customers should have already been notified, which begs the question of what would it have said had RPI been lower in March.
Telecommunications regulator Ofcom adds that it has examined EE's terms and conditions and says: "We consider the approach they [EE] have taken is reasonable and do not consider that we need to take further action."
Customer campaign
As well as seeing plenty of forum activity, we have received large numbers of emails from different people — but with identical wording which indicates a wider campaign — stating their belief they can exit penalty-free.
Those emails have also been sent to numerous other media outlets, including The Times and the BBC's Watchdog, in an attempt to raise awareness.
The email says: "Customers MAY be able to exit contracts without penalty due to procedural irregularities.
"Whilst I do not believe it correct to state these customers CAN exit without penalty, they should be made aware of the potential possibility."
There is not the same campaign among Orange customers because it informed users in early March of the price rise, when January's RPI figure was still the latest available.
How to complain
You still have a right to complain to T-Mobile. If your complaint is unresolved after eight weeks or a deadlock is reached before that time, you can ask independent complaints arbitrator CISAS to look into your situation.
Ofcom's interpretation has no bearing on what CISAS says, so it's worth trying this avenue if you get nowhere with T-Mobile. However, time is running out, as the price rise takes effect on Thursday. T-Mobile's conditions state you need to act before the hike.
Ofcom says if you feel you'll be "materially damaged" by the price rises, you can also try to escape your contract penalty-free. But don't bank on winning, as there's no clear definition of what "material damage" constitutes.
Under Ofcom proposals announced in January, customers hit by hikes in future would be able to exit their contract without penalty, while providers must be clear that costs can rise during the term. A decision is expected next month.
An EE spokesman says: "The RPI for the 12 months before the month in which we sent customers notice of the increase was 3.3%.
"We used the 3.3% figure in anticipation of the issue of the RPI figure by the Office of National Statistics. Our terms and conditions do not permit customers to end their contract early in these circumstances, though they can choose to by paying any cancellation charges that apply."