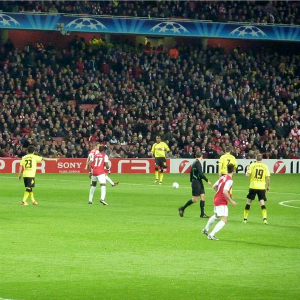 Sports fans and gym-goers with a Barclaycard Football credit card will have their last chance to pick up 0% interest for life on season tickets and gym memberships over the next two months before the plastic gets an early bath.
The card giant is pulling the offer on 1 August when customers will be moved onto a standard Barclaycard Platinum (see 0% Credit Cards and Best Balance Transfers for the top deals).
Importantly, any existing 0% for life balances or eligible purchases made before 1 August will remain at 0% until the balance is paid off.
Barclaycard Football, which launched six years ago, is no longer on sale to new customers, but it's understood to be well used.
Barclaycard's conditions state the 0% for life offer applies to purchases over £250 from a "sports club, promoter or stadium of a season ticket".
So this includes season tickets to watch your favourite football, cricket or rugby team, as well as golf club and most gym memberships.
Customers will get a new, contactless Barclaycard Platinum by 15 August.