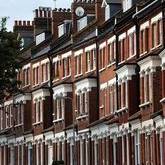 Councils in England will be given a budget to freeze their council tax for the next two years, Chancellor George Osborne announced today in his Spending Review.
But it doesn't automatically mean bills will be held, as the Government cannot force councils to freeze bills. (See our Council Tax guide for help in cutting your costs).
Osborne says the move could knock nearly £100 off the average council tax bill.
But despite a similar offer being made this year, more than 40% of councils actually increased their bills (see More authorities increasing council tax bills MSE News story) – so there's no guarantee that all council tax bills will be frozen.