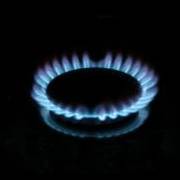 Energy firms will be forced to offer a maximum of four tariffs per fuel in a bid to simplify the market for bamboozled consumers, under plans announced today by regulator Ofgem.
This means a maximum of four gas and four electricity deals per supplier by the end of the year. Customers on expensive, older deals will also need to be switched to a cheaper option (see our Cheap Energy Club for help on getting the best deal).
Providers are slowly reducing the number of tariffs on offer, from a previously massive range, but have yet to reduce them to the extent demanded today.
However, in a poll we carried out in 2011, 83% said they would prefer fewer tariffs even if it means prices rise.
Here's what is happening:
What are the four tariffs?
Suppliers can choose what the four core tariffs per fuel (gas and electricity) are, though one must be a variable deal where prices can go up or down.
It is up to suppliers, but the others could be a fixed tariff (where the price per unit is set for a defined period), a green tariff (aimed at being environmentally-friendly) and a social tariff (for the vulnerable), for instance.
What about online, dual fuel and direct debit discounts?
Energy companies can still offer discounts for those who take gas and electricity together, if they sign up online or if they pay by direct debit. These discounts will not serve to create a new tariff under Ofgem's definition. Instead, they'll be defined as money off one of the four core tariffs, expressed in pounds and pence.
Currently an online deal, for example, is considered a separate tariff, so it's unclear exactly how much cheaper it is than a deal where households get bills by post.
Will prices in different parts of the country still be different?
Yes, the new rules do not change the postcode lottery whereby energy costs vary by region, as it can cost energy firms more to supply power in some parts of the UK compared to others.
What if I'm on an old, expensive deal?
Expensive standard or variable tariffs which are no longer available to new customers will be banned to reduce the overall number of tariffs and prevent consumers paying too much. The typical, standard, dual fuel tariff is £250 a year more expensive than the cheapest deal.
Under the new rules, suppliers will only be able to keep consumers on these "dead tariffs" if they offer "value for money". If not, which is likely, they must be transferred to their supplier's cheapest variable deal.
What else must suppliers do?
Where possible, they must use a new Tariff Comparison Rate in all their communications to help customers compare tariffs, though as people's usage rarely matches the average, this could be confusing. Ofgem also proposes personalised estimates based on a customer's usage.
Price increases during a fixed-term deal will be banned, though this is rare.
They will be banned from pushing customers who come to the end of a fixed term deal onto a new fixed contract without their consent.
When must this all be in place?
The new regime must be implemented by December, unless there is a successful appeal, though Ofgem stresses there is nothing to stop suppliers delivering these reforms sooner.
What will this mean for you? Martin Lewis's view:
"The fact that an 80-year-old struggling grandmother living alone pays more to boil a kettle than a 30-year-old savvy City worker is not natural justice. Simplification of tariff numbers will help, and it's about time we saw such firm action.
"These changes aren't perfect, though. It's likely to close the gap between the best and worst deals, but will also leave some people paying more. This is the last chance saloon — if energy companies do not make this work, they'll have to have the ability to set prices taken away, with that responsibility moved to the regulator.
"The new 'tariff comparison rate' also risks being misleading as very few people's usage matches the average. High or low users may be directed to the wrong tariff. I hope it works, but it may risk being as useless as the APR quoted on mortgages.
"The real winner is collective switching. As any discounts will need to be offered to all customers, it's unlikely we'll see providers reducing rates to win market share. Instead, to buy in business they'll need to work with a partner to offer a collective switch.
"We could see a huge array of these tariffs available, which I hope won't backfire and make things more confusing."