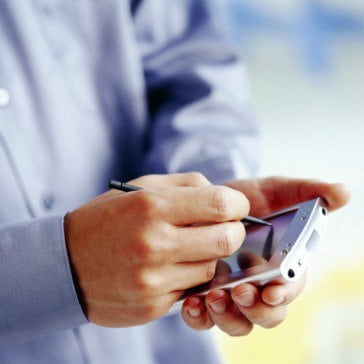 Mobile phone insurers have been slammed by the Financial Conduct Authority (FCA) for offering policies which simply don't provide the cover they promise.
In particular, people who lose their phone often cannot make a claim because policies do not cover them, even though the insurance is advertised as covering this.
The regulator reviewed the practices of nine firms which dominate the market, following concerns some customers were struggling to make successful claims on their insurance (see our Mobile Phone Insurance guide).
The FCA's investigation found a number of instances where firms didn't treat customers fairly. They included examples of poor product design, unclear terms, and inadequate claims and complaints handling.
Its key findings include:
Products were inadequate, as they were not designed to meet consumers' needs.
The majority of policies promised to cover loss, but often people were not covered when they left their phones somewhere.
Descriptions on what was and was not covered were too broad. For example, companies could reject claims for leaving phones in hotels or taxis.
Firms were not handling customer complaints properly.
One case saw a claim declined because the customer knew where they'd accidentally left their phone.
In another, a claimant was rejected because she left her phone in a hotel room. This was deemed to be a public place as soon as she checked out and so was excluded from cover.
In a guest comment for MoneySavingExpert.com, Simon Green, the FCA's head of general insurance and protection supervision, says: "Sometimes there's a gap between what you think you're getting, and what you actually get from the product."
More time to claim
As a result of the FCA's investigation, all nine firms, which the FCA won't name, are making changes to improve how they operate, including:
Changing terms so they are clear about when and where consumers are covered.
Removing the 'two stage' claims process, where a claim might be initially rejected, but is then overturned when a customer is persistent.
Increasing the amount of time customers have to put in a claim.
Handling claims more promptly.
The FCA will also impose a "significant fine" on one firm for poor complaints handling, although it won't name the company or say how much the fine is.
Do you need phone insurance?
It's important to understand mobile phone insurance isn't compulsory. Often deciding whether to get a policy comes down to the fact that you know yourself better than insurers do.
So consider how likely you are to lose or damage your mobile – if you've painful memories of the handsets you've lost, insurance is definitely worth considering.
If not, consider self-insuring – where you put money aside each month into a top savings account in case you lose or damage your phone – and/or consider covering your mobile on your home insurance.
Protect yourself
If you've already got mobile phone insurance, or are thinking about buying a policy, you should:
Check whether you're already covered via a bank account or your home insurance.
Do a detailed check of what the policy covers, particularly if you're the sort of person who loses things.
Also check the policy excess, which is the amount of any claim you need to pay yourself. If it's too high, the cover may be useless.
Complain to your provider if you're unhappy with the service. If you get nowhere after eight weeks, you can take your complaint to the free Financial Ombudsman Service.
See our Mobile Phone Insurance guide for more help and our best buys.
Clive Adamson, the FCA's director of supervision, says: "With mobile phones now essential to our lives – and mobile phone insurance often many young people's first foray into insurance – it is important that insurance policies provide the level of protection that they promise, and claims processes are fair."