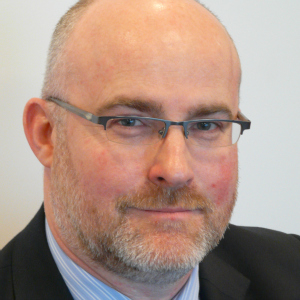 Too many consumers are being let down by their mobile phone insurance, a review by the Financial Conduct Authority has found (see our MSE News story for more information). Below, the FCA's Simon Green explains what it's doing to make the industry clean up its act.
You probably don't remember the last time you went to grab your mobile phone and it wasn't where you thought it was, because you quickly found it.
But many of us have felt that sinking feeling when we realise our phone has disappeared – either lost or stolen.
Whether we use it for texting or tweeting, storing contacts or even making the occasional call, mobile phones play such a key part in our lives that many of us have bought insurance for them.
Mobile phone insurance can be useful, especially if you have a valuable phone. But we've found sometimes there's a gap between what you think you're getting, and what you actually get from the product.
We've been studying your experiences
Most people making a claim on their mobile phone insurance don't have any problems.
But a quick look at the comments on MoneySavingExpert.com's insurance forum shows too many of you find it difficult to make sense of the policy wording. Or you only find out exactly what you are – or aren't – covered for when your phone does go missing.
We reviewed a sample of the mobile phone insurance market, and found policies haven't always been designed to meet your needs. We also found the terms and conditions haven't always been as clear and fair as they should be.
There were also many examples of slow and unfair handling of claims. Making a claim should be hassle-free and insurers have to handle them fairly and promptly.
We found one customer had her claim rejected because she knew where she had accidentally left the phone.
Another had her claim declined because she accidentally left her phone in a hotel room. The policy considered it to be a "public place" as soon as she checked out.
Improving the industry
We're working with mobile phone insurers to make sure you're treated fairly when taking out a policy or making a claim.
Mobile phone insurers have committed to:
Changing their terms so they are clearer.
Improving the way they deal with claims.
Ensuring they design products that do what they say on the tin.
Whether you have mobile phone insurance or are thinking about buying a policy, you should:
Check whether you're already covered, such as in a packaged bank account.
Check what your policy covers and what the policy excess (the amount you pay towards any claim) is.
Complain if you aren't satisfied.
You can complain
If you need to complain, you've got the right to do so.

The first step is to make your complaint to the firm named on your policy documents. If you aren't happy, you can then take your complaint to the free and independent Financial Ombudsman Service.
Simon Green is the head of general insurance and protection supervision at the Financial Conduct Authority. Views expressed are not necessarily those of MoneySavingExpert.com.