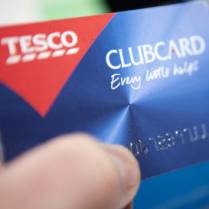 Tesco Clubcard holders are still reporting stolen vouchers as police investigations into a recent security breach continue.
The supermarket giant, which has 16 million Clubcard users, asked police in February to probe a breach after MoneySavingExpert.com revealed Clubcard vouchers had been stolen from numerous online accounts. (See our Tesco Clubcard guide for more on using the cards.)
We are urging users to check their online accounts. Victims should change their passwords immediately, and if they use their Tesco password for other accounts, they should change those too.
Our call comes as we've been inundated with complaints on our forum and by email from Clubcard users who have logged into their online account only to find hundreds of pounds worth of vouchers missing.
In some cases, vouchers have been spent miles away from the user's home.
We revealed in March that Tesco believes fraudsters accessed Clubcard accounts using the correct username and password, most probably sourced from elsewhere online (see the Tesco Clubcard fraud victims urged to change passwords MSE News story).
MoneySavingExpert.com news editor Guy Anker says: "Clubcard users should check their accounts immediately. Anyone affected should change their password without delay, not only on their Clubcard account, but on all other online accounts. Also check the rest of your Clubcard account details are correct.
"Everyone should try to change passwords regularly, and ensure they are complex enough so they're difficult to guess. It's also wise to use different passwords for different accounts."
See our Stop Scams, ID Fraud Protection and Free Anti-Virus Software guides to stay protected.
Are vouchers still being stolen?
Tesco believes this recent spate of vouchers reportedly being stolen does not represent a new breach. Instead, it thinks it has come to light now as customers have been checking accounts since it issued its latest set of vouchers in May. It adds that the police probe is ongoing.
But comments on our forum suggest some of the fraudulent activity has happened more recently.
Recent complaints we've seen include forum user iheartcake, who says: "After reading about the scam, I had been regularly checking my account as I had been saving vouchers for two years.
"It was fine, until yesterday [20 May], when I saw £92 of vouchers had been redeemed in two London-based stores on 5 and 6 May – I live in north Wales."
Forum user miss-piggin also said in May: "I just wanted to warn people this is still happening. I logged into my account last week and all was fine, my £64-worth of vouchers waiting.
"I waited until this week when new vouchers were issued as I wanted to order pleasure beach passes for half-term week, only to find my vouchers had all gone – around £80-worth in total.
"I am really upset as I had promised the kids we would go to the pleasure beach when we are on holiday. Now we won't be able to afford it."
Can I get vouchers back?
In March Tesco automatically reissued Clubcard vouchers where accounts had been compromised. But if you think you were a victim and haven't had your vouchers recredited, get in touch with Tesco.
It says its "priority remains to ensure no-one loses out because of the fraudulent activity".
Tesco adds it will reimburse stolen vouchers as quickly as possible and it will ensure anyone who wants to take part in the current Clubcard Exchange, which runs until 2 July, can do so.
You can also email problems you've had to news@moneysavingexpert.com. We will pass on any details we get to Tesco.
If you have been a victim of fraud, you can report the issue to Action Fraud as well.