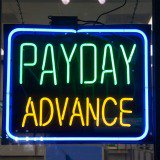 MPs will today debate whether regulators should have greater powers to tackle payday loan firms.

Labour MP Paul Blomfield tabled a Private Members' Bill on the topic last month, and it gets its second reading this morning. (For details on how they work and cheaper alternatives, see our Payday Loans guide.)

The Financial Conduct Authority will have the power to cap the cost of payday loans from next year, when the sector falls under the regulator's jurisdiction.

But the MP for Sheffield Central says he wants more action after talking to people in his constituency who have been hit by high payday loan charges.

Some of the key changes Blomfield demands are:
Better affordability checks from lenders.
A limit on the number of times a loan can be rolled over — where you're charged extra for paying late — and a limit on the cost of paying late.
Interest rates displayed in cash terms. For instance, that borrowing £100 over a month costs £35 in charges, which is typical.
Default charges clearly stated, as they are often hidden.
Earlier signposting to free and impartial debt advice.
The bill has received cross-party support as well as backing from consumer group Which? and debt advice charities Citizens Advice and StepChange.
However, only a minority of Private Members' Bills become law.
Separately, the Office of Fair Trading referred the industry to the Competition Commission last month after an investigation found lenders were encouraging customers to pay loans late, and not explaining the full costs of loans (see our Payday loans probe news story).