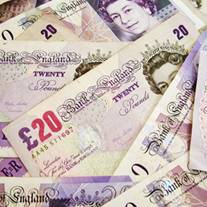 MoneySavingExpert.com has called for tougher action to protect people from unscrupulous payday lenders at a crunch Government-led summit today. Meanwhile, payday loan companies could be banned from advertising, the new financial regulator also warned.
The summit — hosted by Consumer Minister Jo Swinson and attended by regulators, members of the payday loan industry and consumer groups including ourselves — comes amid widespread criticism of the industry.
Only last week the Office of Fair Trading referred the controversial payday loan industry to the Competition Commission after it found widespread abuses (see the Payday loans referred to Competition Commission MSE News story).
We think action on the industry has come far too late as millions of borrowers have already spent billions of pounds on these often unaffordable loans.
Payday lenders sometimes charge fees of £35 for each £100 borrowed over a month, but late payment or rollover fees can make costs soar. Borrowers risk being charged hundreds of pounds extra, which can far exceed the original loan amount.
But at the summit, MoneySavingExpert.com creator Martin Lewis called for the following:
A cap on the total cost of lending, including fees, interest and rollovers.
Better reporting to credit reference agencies when a payday loan is taken out.
Payday loans to be governed by stricter advertising rules, akin to those which cover gambling and cigarettes.
Martin says: "While I had to miss the start of the summit because of being on TV warning of the dangers of payday loans, the real problem is that the summit itself is three years too late.
"I was surprised no-one had earlier brought up the cost of loans, so I made it plain we need a cap on the total cost of lending. So if, for example, you borrow £100, then you should never have to pay more than £150, including fees, interest and rollovers.
"However on the back of this, I was pleased to hear the minister reaffirm that the Financial Conduct Authority has the power from April 2014 to do this, and will review doing just that – though sadly for me that's still too late.
"There was also great consternation about the advertising of these loans. People become dependent on them to manage their money, and the fact these companies are so well-known and common on our TV screens has effectively legitimised them, even for those for whom they are unsuitable.
"There were many nods in the room at the suggestion that advertising rules for payday loans should be more akin to those for gambling and cigarettes.
"While the right things were said at the summit, the real question is – was this just a talking shop of hot air, or will something actually get done? I wait to be convinced."
At the summit
The Government made it clear at the summit that there are still serious concerns about payday lending, that these loans are not right for a majority of people and that they result in many people not getting a fair deal.
It revealed it will be launching a survey to review the effectiveness of the industry codes and customer charter, following concerns that they aren't being adhered to. It will also publish research looking into the effect of payday lending advertising on consumer behaviour this autumn.
This September the Financial Conduct Authority (FCA), which takes over the regulation of payday loans in April next year, is launching a consultation on the industry that will focus on the use of continuous payment authorities (CPAs), affordability checking, the rolling-over of loans, and how payday loans are advertised.
Consumer Minister Jo Swinson says: "The industry needs to do so much more to get its house in order, particularly in terms of protecting vulnerable consumers in financial difficulty."
Payday loan ads to be banned?
As the summit was taking place, Martin Wheatley, FCA chief executive, said an advertising ban was one of the options it was considering as it prepared to take on the regulation of the industry from next April.
"Clearly that is an option that could be considered if it was felt that the way that advertising was being used couldn't be dealt with through any other measures short of that," he said.
"I think there are lots of problems with advertising — that is one element that has been commented on, the targeting of young people, students, children in some cases.
"If payday loan companies are genuinely targeting a particular income bracket — people with jobs — why do they advertise on daytime television?"
Additional reporting by the Press Association.