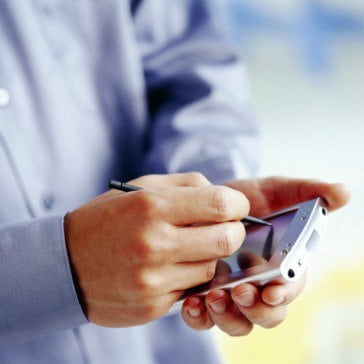 Angry T-Mobile customers hit by price hikes have proved it's worth fighting for your rights, as some have been able to leave their contracts penalty-free after an independent arbitrator backed their complaints.
Orange and T-Mobile – both part of Everything Everywhere (EE) – announced earlier this year that millions of pay-monthly mobile customers would be hit by price rises of 3.3% (see the Orange and T-Mobile hikes MSE News story).
Some T-Mobile users then tried to escape their contracts penalty-free because the price rise was higher than the Retail Prices Index (RPI) inflation measure, which records the rise in the cost of living over the previous year (see the T-Mobile users attempt to escape price hike MSE News story).
Their complaints were rejected by T-Mobile, but we're now seeing reports on our forum from consumers who say they've successfully taken their gripes to the Communications and Internet Services Adjudication Scheme (CISAS).
Some MoneySavers report being told by CISAS that T-Mobile should let them leave their contracts penalty-free, backdate any charges paid to when they first asked to leave, and in some cases, pay compensation on top.
Most of the reported cases have been successful, but some MoneySavers say they've had their claims rejected by CISAS, whose adjudicators assess each complaint on an individual basis.
Regulator Ofcom says it's "considering" opening a formal investigation into whether T-Mobile's terms and conditions are fair. It had previously said the approach T-Mobile had taken was "reasonable" – but it now admits it only looked at a newer set of terms which only applied to some affected customers, not all of them.
Always worth complaining
If you've got a gripe with a firm, it's always worth taking it to an independent complaints body if you don't get a satisfactory response from the company in question (see our How To Complain guide for more).
You can complain to CISAS as long as you've already complained to the firm in question first and it's had up to eight weeks to either try and settle that problem, or to issue a deadlock letter referring you to CISAS.
However, if you didn't complain to T-Mobile before the price rise came into force, it's unlikely you'll have any success taking your case to CISAS now, as T-Mobile's terms say that to cancel penalty-free you need to ask for this before the price rise takes effect.
See our Mobile Phone Contracts guide for tips on haggling and cutting costs, and our Cheap Mobiles guide for help on getting the best deal.
What's the issue with the RPI?
T-Mobile's conditions state customers can exit penalty-free if any increase in monthly costs is higher than the increase in RPI, and if the customer asks to cancel their contract before the price rise takes effect.
But customers argued that when T-Mobile's letters announcing the rise were sent in April, the most recent RPI figure was February's figure of 3.2%. This meant in some customers' eyes, the 3.3% rise was above inflation.
T-Mobile said customers couldn't leave penalty-free because March's RPI rate was 3.3%. Yet this was not announced until 16 April, by which time customers would have already been notified of the 3.3% price rise.
However, in some of the cases reported in our forum, it appears CISAS sided with consumers because it deemed T-Mobile's terms and conditions ambiguous.
There wasn't a similar campaign among Orange customers as they were told of the rise in March, when January's RPI figure of 3.3% was still the latest available.
'Delighted' by the decision
Anna Patterson, from Perthshire, was told by CISAS that T-Mobile would have to cancel her two mobile contracts without penalty, backdate any payments made since she requested cancellation, and award £200 in compensation for the stress and inconvenience suffered.
However, despite CISAS giving T-Mobile until today (18 July) to act on the decision, the provider is still dragging its feet. Patterson says she's still waiting for her refund.
Patterson says: "I'm delighted CISAS has acted in a fair and impartial way having found T-Mobile to be in breach of contract, and requiring it to backdate the cancellation of my two contracts to the date I first requested this, as well as paying an appropriate amount of compensation.
"However, the fact T-Mobile has confirmed it will not comply with the timescale of the CISAS decision, by delaying the refund of my account charges, shows that the company has nothing but contempt for its customers, and has learned little from the situation.
"It's also disappointing to see that CISAS has ruled against the customer in a limited number of cases, when the grounds for complaint are exactly the same."
What T-Mobile says
A spokesperson for T-Mobile says: "Each CISAS ruling is based on the individual circumstances of the case. We are unable to comment on specific cases.
"The RPI for the 12 months before the month in which we sent customers notice of the increase was 3.3%. We used the 3.3% figure in anticipation of the issue of the RPI figure by the Office of National Statistics."