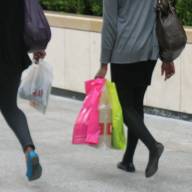 Consumers bullied or misled into buying goods and services are to be given new rights to get their money back, under proposals revealed by the Government today.
Misleading and aggressive practices, which can occur during, for example, doorstep sales, can be a particular problem for vulnerable and elderly consumers (see our Consumer Rights guide).
Charity Citizens Advice says it helps with over 77,000 cases of misleading claims and pressure selling a year.
A 2009 report by Consumer Futures (then known as Consumer Focus) calculated the total loss suffered by consumers as a result of misleading and aggressive practices was around £3.3 billion each year.
In June the Government announced consumers will get stronger rights to refunds, repairs or replacements when buying goods and services under the Government's draft Consumer Rights Bill (see the Consumers set for stronger rights under new law MSE News story).
But Consumer Minister Jo Swinson has today set out further proposals to give consumers better rights under the Unfair Trading Regulations. They include:
Giving consumers 90 days to cancel a contract and receive a full refund if they have been misled or bullied into agreeing it. After the 90 days, consumers can still receive a proportion of their money back. Currently, it is unclear what consumers are entitled to in this situation.
Making it clear that consumers have a right to their money back where traders have misled or bullied them into paying money which wasn't owed. Currently, the trader can be prosecuted, but it's harder for consumers to get their money back as the law doesn't explicitly say they're entitled to it.
Setting out that consumers also have the right to claim compensation for any alarm or distress caused by these practices. Again, this isn't currently explicit in law.
However, if traders aren't playing ball, consumers will have to go to court to enforce these rules.
Increased rights
In addition, Swinson has also announced details of how consumers will be better protected under the European Union's Consumer Rights Directive. They include measures such as:
Increasing the time limit for returning goods purchased online or by phone from seven days to 14 days after the goods have been received if the consumer changes their mind.
Banning pre-ticked tick-boxes online for extras that the consumer may not want or need, which could result in an unexpected payment. This will apply where the sector doesn't already have its own specific rules on this. For example, websites that sell standalone flights will no longer be able to pre-tick boxes, but sites that sell packaged holidays are governed by their own existing rules.
Setting out key information consumers should be given by traders before agreeing to purchase, like additional costs or cancellation rights. This isn't currently explicit in law.
The Consumer Rights Directive has to come into force across the EU by June 2014. Both the Unfair Trading Regulations and the Consumer Rights Directive are now under consultation until 11 October.
Rules need to be 'easy' to enforce
Martin Lewis, creator of MoneySavingExpert.com, says: "This is an important shift of emphasis from the rather arduous and resource-heavy prosecuting of rogue behaviour, towards rights for the individual.
"Individuals will gain more rights of redress and it'll be easier for them to change their minds if something fails to live up to the spiel.
"In itself, this strengthens the deterrent for companies which target the vulnerable. The important part will be ensuring the system makes it relatively easy for people to enforce the rules – or only the financially-literate and confident will gain."
Consumer Minister Jo Swinson says: "For too long the rules that apply when buying goods and services have been murky for both consumers and businesses. The situation is even worse for vulnerable consumers who are misled into buying something they neither need nor want.
"We want consumers to be confident to shop with a range of traders and to drive rogues out of business. The new rights announced today will mean consumers are entitled to the same level of protection whether they are purchasing goods or services online, at home or in a shop."