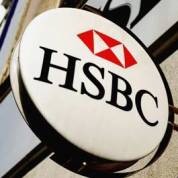 HSBC is ending fee-free banking for hundreds of thousands of small business customers from September.
Its Business Direct account, which currently comes with no monthly fee, will be renamed the Electronic Banking Tariff, and will cost £5.50 per month.
The Small Business Tariff monthly fee will now rise from £5 to £5.50 a month (see our Small Business Banking guide for alternatives).
HSBC has 700,000 customers with those two accounts who will face higher, or new, monthly fees. It doesn't break down how many use each account.
Other fees for services such as withdrawing and depositing money will also change; some will rise, some will fall. Full details are on the HSBC website.
Charity and Community Account customers with a turnover under £100,000 are not hit by price changes and will continue to receive free banking.
Last year, Santander planned to end fee-free business banking for 230,000 customers but performed a U-turn following pressure.
An HSBC spokesman says: "After carrying out a product review, we have written to all business banking customers to make them aware of changes we are making to our Business Direct and Small Business Tariff accounts.
"This will provide customers with clearer, more transparent pricing, making it easier for them to manage their costs."