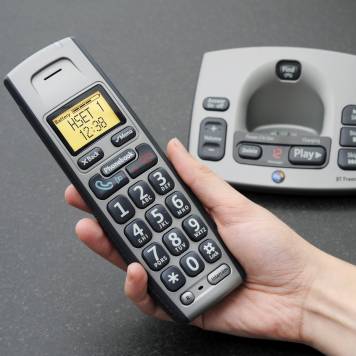 A man was so incensed by PPI cold callers interrupting him that turned the tables by charging them to call him.

Lee Beaumont, from Leeds, paid £12 to set up his own premium rate 0871 number, which he gave out to companies who asked for his details. (We've more conventional tips to avoid unwanted calls in our Stop Spam Calls guide.)

PPI claims firms, who often buy numbers from third parties, got hold of his number and began calling him.

Lee says he's made £300 since November 2011.

He told BBC Radio 4's consumer programme You and Yours: "I was getting annoyed with the PPI calls when I was trying to watch Coronation Street. I thought there must be a way to make money off these phone calls. I now want cold calls."

He added it was "extremely easy" to set up the number.

"The best one I found was the 0871, as I could make a good chunk of money," he says.

Lee gave out the 0871 number to companies but kept his usual number for friends and family to call him on.

"Some companies are fine with it," he added. "Sometimes they won't call me, and I say fine, you've got my email address - email me. And 99% of the time, they use my 0871 number."

But companies are not phoning him as often now, meaning his earnings are falling. Last year he was getting 20 to 30 phonecalls a month but only received 16 so far this month, he says.

Regulator warns against it

Premium phone number regulator PhonePay Plus has warned against others using the same tactics.

It told the programme: "Premium rate numbers are not designed to be used in this way.

"We would strongly discourage people from adopting this idea, as they will be liable under our code for any rule breaches and subsequent fines."