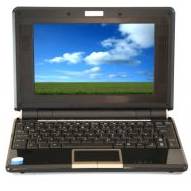 Consumers could find it even easier to switch broadband and home phone supplier in future, under new measures announced by regulator Ofcom.
Most switches already follow the new plans, but the regulator says some people are discouraged from moving to a better deal because of the complicated processes.
Ofcom research also shows that where customers have to ask their existing provider to switch – rather than getting the new one to do the job – this can give the old provider too much control as it has an incentive to delay or disrupt the transfer. It also result in unwanted pressure on customers not to change provider.
But under the regulator's new plans there'll be a single switching process, which will see the new provider leading the transfer process, rather than customers having to contact either their existing provider, or both providers.
This is already in place for 75% of landline and broadband switches.
Under the new single switching process providers would also have to:
Keep a record of every customer's consent for any switch to protect them from being deliberately transferred to a different provider – a practice known as "slamming".
Improve their use of certain processes to stop consumers losing service when changing provider, particularly when switching landline and broadband services together.
Prevent consumers having their lines switched accidentally during house moves.
Give consumers better information on the implications of changing provider, such as early exit fees, so they can make informed decisions on whether to switch.
Ofcom is now consulting on how to put these plans into place, and on timescales for changes. It hopes the details will be finalised by early 2014, with changes taking place within a year.
The regulator is also working with the industry on additional ways of ensuring consumers are better protected against having their lines switched in error. It's also considering further improvements to processes for landline and broadband switching between different network types.
Today's plans won't apply to Virgin cable users, or to the minority of fibre optic users who have chosen to have a fibre cable going directly into their home.