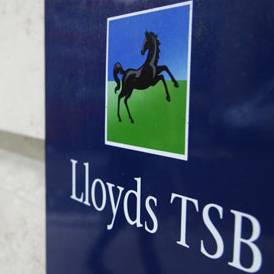 Lloyds TSB and Bank of Scotland are the worst banks for wrongly dismissing customer complaints, new figures from the Financial Ombudsman Service show.
During the first six months of the year the Ombudsman dealt with a record 327,035 cases, 15% up on the number it received between July and December last year. (See our Best Bank Accounts guide for the top deals.)
Of the top 10 most complained-about financial firms, Lloyds TSB and Bank of Scotland, both part of Lloyds Banking Group, fared worst. Lloyds TSB wrongly rejected 86% of complaints, while Bank of Scotland incorrectly dismissed 80% of the complaints it received.
Mis-sold payment protection insurance (PPI) was the main cause of complaint, making up 86% of gripes referred to the Ombudsman during the first half of 2013 – with 266,228 new PPI complaints, compared to 211,885 in the last six months of 2012.
Of the top 10 most complained-about firms in relation to PPI, both Lloyds TSB and Bank of Scotland were the worst offenders, with a whopping 90% of complaints made to Lloyds TSB upheld by the Ombudsman. 87% of PPI complaints made to Bank of Scotland were also upheld (see our Reclaim PPI for Free guide for help).
For complaints about financial products other than PPI, the total number referred to the Ombudsman fell by 15%, from 71,366 to 60,807.
For the arbitration service to uphold a complaint, it must first have been thrown out by the firm in question. So those with the highest uphold rates against them are the institutions wrongly rejecting too high a proportion of complaints.
The table below shows the top 10 most complained-about firms and the numbers upheld by the Ombudsman.
Top 10 firms worst for dealing with complaints
Firm
Complaints to the Ombudsman
% upheld
Lloyds TSB
59,753 (45,727)
86% (55%)
Bank of Scotland
61,664 (39,375)
80% (44%)
Barclays
43,612 (44,725)
64% (57%)
MBNA
15,187 (16,075)
64% (50%)
NatWest
11,222 (8,679)
38% (45%)
HSBC
14,869 (12,784)
37% (38%)
Santander
8,539 (9,432)
37% (42%)
Royal Bank of Scotland
11,268 (8,446)
34% (44%)
Capital One
12,048 (10,115)
19% (7%)
Nationwide
9,032 (9,847)
11% (23%)
Data from 1 Jan-30 Jun 2013. (In brackets: data from 1 Jul-31 Dec 2012.)
'Disappointing' results
Financial Ombudsman Service chief executive Natalie Ceeney says the latest figures show some progress, but warns there is more work to be done by firms.
Ceeney says: "Disappointingly, we are still seeing cases where businesses are not following our longstanding approach to PPI, resulting in long waits and unnecessary delays for consumers.
"But, more positively, we are seeing encouraging signs from some major businesses that are starting to recognise the value of getting things right for their customers – with an increased focus on sorting out problems and concerns as quickly as possible."
What does Lloyds Banking Group say?
Lloyds Banking Group admits its figures for PPI complaints are "higher than we would like".
But it adds they were "significantly impacted" by a decision to settle complaints that had already been referred to the Ombudsman "to ensure customers didn't experience unecessary delays".
It says it is confident its PPI complaint figures will "reduce significantly as we continue to work with the Ombudsman in the second half of the year".