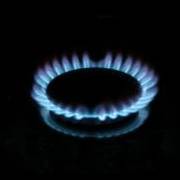 Over 120,000 Co-operative Energy customers will be hit by 4.5% price hikes in January.
Today's announcement follows price rises from two of the big six energy companies, with SSE upping prices by 8.2% on average from 15 November and British Gas increasing prices by 9.2% on average from 23 November (see the SSE and British Gas MSE News stories).
Co-operative Energy says it is "going halves" with its customers by introducing a smaller price hike than its bigger rivals.
The flurry of companies announcing winter price increases means it's likely other firms won't be far behind, as energy providers are like sheep – where one goes, the rest will follow. (You can still fix the price of fuel for four winters – join our free Cheap Energy Club to find the best deal for you.)
How much will Co-op prices rise by?
Both gas and electricity prices for Co-operative Energy customers will rise by an average of 4.5% from 8 January for existing customers. It'll affect new customers from 21 October.
The average annual cost for a dual fuel customer will rise from £1,258 to £1,315 – an increase of £57.
But as these are average price rises, households could be hit with larger or smaller increases, depending on where they live.
Who's affected?
Co-operative Energy only has one variable tariff, called Pioneer. All customers on this tariff will be hit by price hikes. This is estimated to be 127,000 of Co-op's 150,000 customers.
Those on a fixed or prepay tariff are unaffected by the price rise.
Can I get out of my contract?
If you're on a variable tariff, you can leave your contract penalty-free. But if you're on a fixed tariff, you'll be charged £30 per fuel to leave early.
However, bear in mind that other companies are likely to up their prices soon, so don't jump from the frying pan into the fire onto a cheap variable deal.
If you want to do this, it's best to wait until all the providers have announced their plans, or check now to see if a cheap fixed deal can save you money. Join our Cheap Energy Club to find out.
Why is Co-operative Energy hiking prices?
Co-operative Energy says the rises are down to energy market costs beyond its control, namely the costs of buying energy and getting it into customers' homes.
General manager Ramsay Dunning says: "As a customer-owned business, we wanted to do everything within our power to make sure that the increase we are forced to pass on as a supplier is as low as possible.
"To demonstrate our commitment to our customers we have decided to effectively go halves and absorb the remaining cost.
"Last autumn, when the major suppliers increased their prices by, on average, 8.5% for gas and 8.3% for electricity, we were the only supplier to cut our electricity prices and the only supplier to promise to freeze all our prices throughout the cold winter months when consumers use most energy.
"Whilst we can't promise a lengthy freeze as we have done previously, we do promise to hold our prices for existing customers for as long as we possibly can."
Co-operative Energy last hiked prices on 9 May, putting them up by 8.5% for gas and 9% for electricity.
Beware how you pay your bill
From 21 October Co-operative Energy is upping its standing charge, which is a fixed amount applied to gas and electricity bills daily to cover the costs involved in supplying energy such as distribution and metering, for its 38,000 customers who pay quarterly on receipt of their bill.

This will go up by £31.50/year per fuel, meaning the total standing charge will rise from £73/fuel to £104.50/fuel.

Co-operative Energy says it's increasing the charge as the administration costs of serving quarterly credit customers are significantly higher than the administration costs for customers who pay by Direct Debit.
You can however avoid the higher fee by switching to paying by Direct Debit. Co-operative Energy says these customers will continue to pay a standing charge of £73 per year, per fuel.