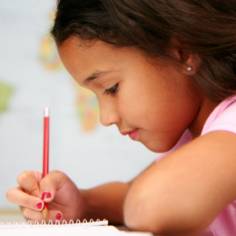 Update: 5.45pm: We've just had confirmation that the Assembly has passed the bill, so it will now proceed to the first stage of scrutiny. It received 38 votes in favour, no votes against, and 15 assembly members abstained from voting.
Financial education in Wales will get a boost if a new bill is backed by its National Assembly this evening.
Unlike in England, financial education is already on the Welsh curriculum, where it's taught to children aged between 7 and 16 in maths and personal and social education (PSE) lessons.
Now assembly member Bethan Jenkins is putting forward a Financial Education and Inclusion Bill calling for more financial education in schools.
The Plaid Cymru politician's bill will be debated this evening, and if a majority vote for it to go ahead, she hopes it will become law in some shape or form, after being scrutinised by other assembly members. Bills generally take between three to five years to become law.
In England, it was confirmed last month that financial education will form part of citizenship for 11-16-year-olds as well as maths for 5-14-year-olds. It will be taught in all 'maintained' schools in England which must follow the curriculum (see the Financial education to be compulsory in schools MSE News story).
MoneySavingExpert.com and its creator Martin Lewis have long campaigned for financial education to become part of England's national curriculum (see our Financial Education page).
Personal finance is already taught in schools in Scotland and Northern Ireland.
'Music to my ears'
On the Welsh bill, Martin says: "I've been campaigning for years to ensure we educate our children to live in this competitive consumer economy, so it's great news that there's now a bill being planned that looks to build upon compulsory financial education already offered in Wales.
"We need to ensure our children are equipped both to deal with dangers such as payday loans, temptations such as impulse spending, and planning a stable future for mortgages and, yes, even one day, pensions.
"Wales was already one step ahead of England in introducing compulsory financial education. However, this Bill demonstrates that policymakers in Wales are not prepared to sit on their laurels and want to push it another step forward. Music to my ears."
What does the Welsh bill call for?
Jenkins' bill wants financial education to become compulsory for pupils aged 5-19, and to be taught across the Welsh curriculum rather than just as part of maths and PSE.
It also wants students to be taught about consumer issues, debt, the financial industry, and the way finance works within the wider economic system, rather than just personal budgeting.
As well as looking to improve financial education, the bill also gives powers to local councils to help them combat payday lenders, betting shops and cold callers.
It will also tidy up the way credit unions are governed.
Combating debt problems
Jenkins says: "In Wales, schools are already obliged to provide financial education. While these courses are well-designed and diligently-provided, my concern – from talking with both organisations and people with debt – is whether they can keep up with the pace of financial product innovation.
"When I have debt management charities telling me that three in five people, who go to see them with a loan they can't afford to pay, cannot even read their own bank balance sheet, I believe we as an assembly need to be doing a great deal more to end this.
"I see this bill as a way of opening up a far wider debate about debt management in our society, and believe legislation that helps end the problems we are seeing will be all the better for everyone's input."