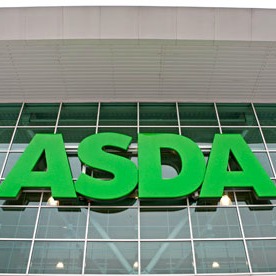 Barclays is to open eight branches in Asda stores next year, offering banking services seven days a week.
The bank says it will offer customers the flexibility of longer opening hours, which will mirror those of the Asda stores the branches are located in. (Tired of your current bank? See Best Bank Accounts for how to ditch and switch.)
It adds branches will be located in clearly defined and branded areas, so customers can do their banking in private.
The first branch will open in Birchwood, Cheshire in February. Trading hours will be from 8am to 10pm, six days a week and 10.30am to 4.30pm on Sundays.
Stores in Pudsey, West Yorkshire; north Watford, Hertfordshire; and Broadstairs, Kent, will follow, with four further locations to open by early 2014.
Banks have been showing signs of raising competition to attract and retain customers following new rules introduced in September which make it easier for current account customers to ditch their existing provider and switch to a new one in seven working days. (See our 7-Day Switching Q&A for more on how it works.)
'Time is precious'
Marks & Spencer has been rolling out bank branches in its stores since last year, while in the south-east of England, Metro Bank already boasts seven-day banking among its services.
Steve Cooper, head of Barclays retail and business banking, says: "We've spoken to our customers who use our everyday and business banking services in our branches and they've told us their time is precious so would benefit from being able to multi-task, park easily and visit branches with longer opening hours."
Asda's Karen Hubbard says the trial is taking place in areas where the "communities need it most".
She adds: "Access to banking services is an under-rated but important asset to any community but in many areas, these services just aren't available to families."