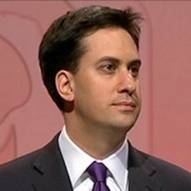 Ed Miliband has backed MoneySavingExpert.com's campaign to stop adverts for payday loans being shown during children's programmes, warning Labour would change the law to ban them if necessary.
The Labour leader accused lenders of "putting pressure on our kids" with child-friendly, animated commercials (see our Payday Loans guide for alternative borrowing options).
Calling for them to be treated the same as gambling and junk food promotions, he said that if the Advertising Standards Authority failed to act, a Labour government would legislate.
Miliband's call comes after MoneySavingExpert.com founder Martin Lewis told MPs that payday lenders were "in danger of grooming a new generation to this type of borrowing". He said payday loan adverts should be banned from being shown during kids' TV programmes (see the Payday loan ads MSE News story).
More than one in three people with children under 10 have heard their kids repeat payday loan slogans from TV ads, a poll of nearly 3,000 people carried by MoneySavingExpert.com found.
In addition, 14% of those polled said when they've refused to buy something for their under-10, they've been nagged to take out a payday loan for it.
The research also shows almost 70% of under-16s have seen payday loan adverts, and nearly one in three parents say their kids see the ads as "fun".
Martin: 'It's about time'
Martin says: "We've been calling for a ban on payday loans on children's TV. The risk is they effectively groom a new generation of children, normalising, legitimising and mainstreaming this dangerous type of niche borrowing.
"Our research shows 30% of parents tell us their under-10s are already repeating the slogans. To hear the leader of the opposition pick up the cudgel is a joy. And to go further, to suggest a rule to stop them targeting people watching TV late at night while drunk, who press a button and get near instantaneous expensive credit, is a boon.
"Marketing is at the core of these loans, which cause many people pain and misery. They're slick, fast, efficient technological plays, the crack cocaine of lending that have created a market that didn't really exist five years ago – and sadly our lack of regulation means they thrive here while other countries have far more effective controls.
"It's about time this change on our high street was given prominent attention in the political sphere."
'Bad for families'
Setting out the proposed crackdown, Miliband said: "As a father of two young boys, I know how influenced they can be by what they see.
"And I don't want payday lenders taking advantage of the cost of living crisis and targeting children in this country.
"It is wrong, it is not what should be happening and that is why a Labour government would stop them advertising during children's TV.
"It's bad for young people, it's bad for families and it's bad for communities."
Government 'already cracking down'
A spokeswoman for the Department for Business, Innovation and Skills said the Government was already cracking down on irresponsible payday loan companies.
She added two "misleading" commercials had been banned by the Advertising Standards Authority in the past six months, while 25 payday lenders have left the market since March, following action taken by the Office of Fair Trading (see the Payday loan firms told to play fair or be banned MSE News story).
New rules will also be introduced to force payday loan adverts to include risk warnings and information about free debt advice services.
Additional reporting by the Press Association.