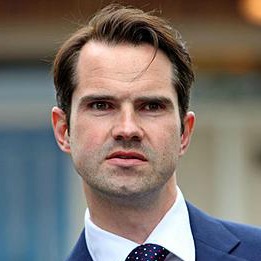 A new campaign is challenging fees that can add over a third extra to the cost of live music, comedy and theatre tickets.
Research from Which? found 49% of consumers who had booked tickets online in the past 12 months said the level of extra costs had put them off buying tickets altogether.
In a mystery shopping exercise, the campaign group found a £25 ticket to see comic Jimmy Carr (pictured right) in December 2014 at Wolverhampton Civic Hall through See Tickets incurred an extra £9.50 in additional fees – a £3 booking fee plus a £6.50 compulsory delivery fee, making an extra 38% in extra costs.
Of 78 individual bookings, it found tickets were being sold without mark-ups in just two instances.
Charges included a £3 fee for collecting tickets from the box office from Ticketmaster, while TicketWeb and Eventim charged an extra £2.50 for tickets printed at home.
It also found seven of the 20 firms it looked at did not reveal the exact cost of additional compulsory fees upfront.
The group is launching a campaign, Play Fair on Ticket Fees, which is demanding ticket firms and venues show all compulsory charges upfront. It also wants them to justify the fees, by giving a clear explanation of what they are for and to set them at a fair level.
'Customers are feeling ripped off'
"Consumers tell us they are feeling ripped off by the level of ticketing charges and the lack of transparency means it is almost impossible for people to compare prices when booking online," Which? executive director Richard Lloyd says.
"We want to see the ticketing industry Play Fair on Ticket Fees, so that all charges are displayed upfront and with a clear explanation of what they're for."
If you're looking to buy gig or theatre tickets, it's best to check if you can buy the tickets in person from the venue to avoid agency fees, or to go through its own booking line.
But if you're directed to an agency, then as a rule of thumb, compare at least three different agencies as prices vary widely between them. And never take their front page price. Compare prices based on the final screen, which shows all hidden extras.
If it's cheap theatre tickets you're after, our Days Out Vouchers guide includes the latest cut-price deals, while Theatremonkey.com lists deals for London shows.