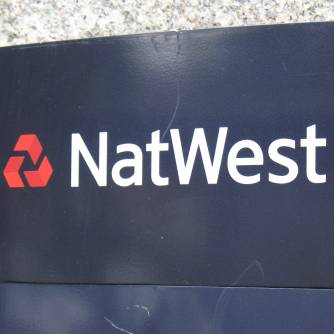 NatWest and Royal Bank of Scotland's websites were hit by a cyber attack earlier today that left some customers unable to access their accounts.
RBS Group websites went down for about an hour today and yesterday evening after a "deliberate" surge in internet traffic aimed at NatWest's website, according to the the bank.
It says sites are now back up and running and there was no risk to customers.
Users on MoneySavingExpert.com's forum reported problems at 7.40pm last night and at 12.30pm today.
An RBS spokeswoman says: "Due to a surge in internet traffic deliberately directed at the NatWest website, customers experienced difficulties accessing some of our customer websites today.
"This deliberate surge of traffic is commonly known as a distributed denial of service attack.
"We have taken the appropriate action to restore the affected websites - at no time was there any risk to customers."
It comes just days after an embarrassing IT failure for the group on the busiest online shopping day of the year.
RBS boss Ross McEwan admitted it had failed to invest properly in systems for decades as he apologised for Monday's glitch, which left NatWest, RBS and Ulster Bank unable to use credit and debit cards for three hours, while the banks' websites and smartphone apps were also affected.
It came on so-called Cyber Monday, when retailers expected the highest number of online transactions to take place ahead of Christmas.
RBS says today's cyber attack was not related to the issues on Monday, adding group sites were hit last night for about an hour, although its NatWest systems were more badly affected and were intermittent for nearly four hours.