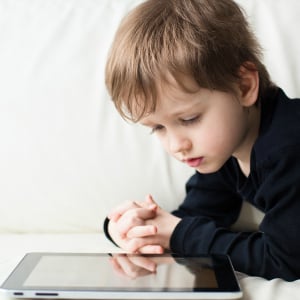 MoneySavingExpert.com is calling for UK customers to be refunded after it's been confirmed US iPad and iPhone users whose kids ran up bills making in-app game purchases will get their money back from Apple.
The US Federal Trade Commission says Apple has agreed to provide full refunds to American consumers, costing at least $32.5 million, after the commission claimed the company billed them for charges racked up by kids making in-app purchases without their parents' consent.
Apple has until 31 March to change the way it bills US customers to ensure it obtains "express, informed consent" from them before charging them for items sold in mobile apps.
We've asked Apple if it will be making these billing changes for customers outside the US, but we're yet to receive a response.
Currently, when an Apple customer enters their password to make an in-app purchase, it opens a 15-minute window in which a child, or anyone else who gets hold of the gadget, can make unlimited purchases without needing to give any further authorisation.
You can change this default setting (see below for how), but many parents aren't aware this 15-minute window exists.
Give Apple's UK customers refunds
MoneySavingExpert.com is calling for UK customers whose kids have made in-app purchases without their parents' consent to be refunded by Apple, as well as other app sellers.
We also want tougher restrictions to be put in place by those who make and sell games to stop it being so easy for kids to rack up huge charges in a short space of time.
Last year, we revealed the My Little Pony app tempted kids to spend £69.99 on a virtual "mountain of gems", which MoneySavingExpert.com creator Martin Lewis branded "immoral" (see the My Little Pony game tempts kids to spend £70 MSE News story).
We also reported how two kids racked up a £3,200 mobile bill after playing a seemingly innocent game on their dad's iPhone (see the 'My 6yr-old spent £3,200 playing iPhone game' MSE News story).
Martin says: "The fact that games and apps targeted at children pump out in-app charges that can add up to thousands of pounds in a few hours is simply irresponsible.

"While of course, parents need to share the burden for supervising their kids, part of the problem is many kids are more tech-savvy than their parents, picking up passwords as they sit on mum or dad's knee.
"And while adults think the kids are harmlessly playing a game, that can turn into a cost nightmare. Many are simply flabbergasted, as they never assume giants such as Apple and Google would allow such rampant profiteering aimed at their kids.
"Apple especially makes a play of only allowing approved apps in its store. So why does it allow games that can be targeted at young children to charge such ridiculous amounts for in-app purchases?
"Now consumers in the US look likely to get a fair system which sees the big companies shouldering some of the burden. UK consumers should be given the same protection."
'Flaccid' British action
The Office of Fair Trading said last year that games firms shouldn't pressure children into spending money when playing online games on phones and tablets, and that players should be told upfront about any possible in-game costs.
It proposed eight key principles to combat the problem, which are due to come into force early this year. At the time Martin said the regulator's consultation was "flaccid", warning that problems in the industry were apparent and games makers and app stores needed to be held to account.
What does Apple say?
Apple says it agreed last year to refund any in-app purchase made without a parent's permission, and that it sent emails to 28 million App Store customers in the US – anyone who had made an in-app purchase in a game designed for kids. When emails bounced back, it sent parents postcards.
In all, it received 37,000 claims, all of which it says it will be reimbursing.
Apple's chief executive Tim Cook wrote in a letter to staff this week: "From the very beginning, protecting children has been a top priority for the App Store team and everyone at Apple. The store is thoughtfully curated, and we hold app developers to Apple's own high standards of security, privacy, usefulness and decency, among others.
"The parental controls in iOS are strong, intuitive and customisable, and we've continued to add ways for parents to protect their children. These controls go far beyond the features of other mobile device and operating system makers, most of whom don't even review the apps they sell to children."
He added: "We heard from some customers with children that it was too easy to make in-app purchases, so we moved quickly to make improvements. We even created additional steps in the purchasing process, because these steps are so helpful to parents."
How can I protect my children from big bills?
In April, MoneySavingExpert.com listed 10 games which charge up to £69.99 for virtual items. (See Warning: Are your kids playing these iPhone app games? MSE News story.)
Depending on your phone, there are a number of precautions you can take to limit your chance of being hit with a big bill:
Protect your passwords. Children are smart – they can remember passwords and Pins. There have been countless reports on the forum from parents whose children have memorised passwords and used linked accounts and credit cards. To stop kids racking up a big bill on your device, change passwords regularly and make sure they're always hidden from children if you don't want them to use them.


Always supervise your child. Make sure you know what he or she is downloading, and any extra costs they may be incurring.


Restrict in-app purchases with a password/Pin.

Apple. Tap Settings > General > Restrictions, then choose whether you need to enter your password every time you make a purchase, or whether typing it once means you don't need to do again for 15 minutes.

Android. If you buy something on Google Play, you'll be asked for your password. Once you've entered your password, you'll stay logged in for 30 minutes, enabling you or anyone else to make a purchase. There's no way of changing or blocking this.

Blackberry. You need to enable a setting, which requires you to enter your Blackberry ID password everytime you make a purchase, yourself. Once you've done that, you'll be asked for it every time you make a purchase. How to do it: 1) Open Blackberry World on your phone. 2) Swipe down from the top of the screen. 3) Under "settings", select "payment options". 4) Switch the password prompt option on.

Windows phones. You can set up Kid's Corner (it's not the default setting), which gives the child their own phone area within your handset, with restricted access to your device and certain apps, websites and services. In-app purchases are blocked, as is access to the rest of your phone (messages, contacts, emails, etc).


Use parental controls on your device. Ask your mobile network provider about the financial and parental controls available on your device. Contact your provider straight away if you get an unexpectedly high bill.


Unlink your credit/debit card from your account. When using iTunes, you can purchase vouchers for your account instead of having a credit/debit card linked to it, so you can't automatically buy anything.


Ask your mobile provider to cut the bill. If you've been stung by a massive charge, contact your mobile provider and ask it to refund the money as a gesture of goodwill. It may not work, but you won't know until you try. Take this tweet from @missy_bee: "My son spent over £2,000 on apps on the iPad but when I contacted Apple to explain, they were brilliant and refunded the lot."