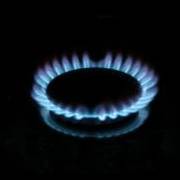 Energy firms can no longer give cashback to customers who switch tariffs – but comparison sites have been given a last-minute reprieve from the ban after campaigning by MoneySavingExpert.com.
Had the energy regulator enforced the ban completely, those switching would have simply lost out on the up to £40 available when switching. (Find your cheapest deal at Cheap Energy Club.)
The ban was introduced as Ofgem wanted to stop big energy suppliers using short-term cash bribes to lure people into expensive tariffs, which end up costing them more in the long run. It says it has evidence this was happening.
But it failed to consider that its rule change led to the unintended consequence that those given cashback for switching via comparison sites, who do so in addition to getting the cheapest possible deal, would lose out.
We lobbied Ofgem to urge it to allow comparison site cashback to remain.
After lengthy discussions, it confirmed to us that while the complete ban will still stand in its rulebook, it's indicated it won't take action against suppliers if comparison services offer cashback, as it understands consumers will lose out if this is not available.
Why comparison site cashback is different

Many comparison sites don't offer cashback if you go direct to their sites, but they will if you click to them via other websites.
MoneySavingExpert.com has included cashback links to all main comparison sites for many years. Up to £40 per dual fuel switch is available as cashback from some comparison sites (see Cheap Gas & Electricity for more info), which effectively gives consumers a cut of what the comparison sites earn for switching people. Where the cashback isn't paid, the comparison sites simply keep the entire amount.

The crucial difference with this type of cashback is that it's given on ALL the tariffs the sites can switch you to – and not as an incentive for specific deals.
This means you're able to find the cheapest deal, see the price difference and grab cashback on top (in the past, where cashback from providers was also available, you got both).

Comparison sites follow Ofgem's own confidence code, rules which mean they must show all market tariffs and sort by price.
'Concerns have been recognised'
Martin Lewis, MoneySavingExpert.com creator, says: "It's good to see the concerns we voiced to Ofgem have been recognised.
"It's slightly bewildering that it missed out considering the impact on the hundreds of thousands given cashback for switching via comparison sites in its deliberations – especially as its own code governs them. So we're very glad to see this nuanced change.
"The net result was consumers who could previously compare the market AND gain up to £40 back on many of the cheapest deals, wouldn't have been able to do so.
"Anything that could hamper engagement in an already-flagging energy market should set alarm bells ringing."
"As for the wider cashback ban, its aim to stop big energy suppliers luring people into expensive tariffs due to short-term cashback deals has some merit. But perhaps better marketing regulations rather than just cutting off a consumer benefit would've been a better policy.
"Rather bizarrely, its rule changes do still allow providers to give away vouchers. With multi-use high street near-cash vouchers like Love2Shop available, there is a risk that its policy will simply change people's incentives to a less flexible one than cash, while not solving the mischief it aimed to deal with."