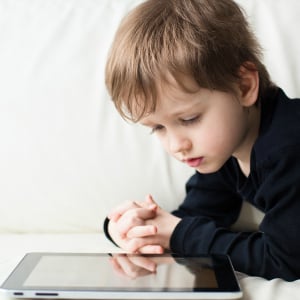 Games firms have been given two months to clean up their act, in an attempt to prevent children racking up huge bills when playing online on phones and tablets.
The Office of Fair Trading has told games producers they've got until 1 April to comply with new rules published today, which include ensuring consumers are told upfront about the costs associated with a game.
MoneySavingExpert.com has long called for action on in-app purchases after we revealed the My Little Pony app tempted kids to spend £69.99 on a virtual "mountain of gems", which Martin Lewis branded "immoral" (see the My Little Pony game tempts kids to spend £70 MSE News story).
We also reported how two kids racked up a £3,200 mobile bill after playing a seemingly innocent game on their dad's iPhone (see the 'My 6yr-old spent £3,200 playing iPhone game' MSE News story).
Earlier this month, we called for UK customers to be refunded after it was confirmed US iPad and iPhone users whose kids ran up bills will get their money back from Apple (see the Apple to refund US kids' iPad and iPhone app cash MSE News story).
The OFT's move follows an investigation into games which encourage players to buy extra features.
The consumer watchdog studied games produced by businesses in the UK, Europe and the rest of the world. It found some games included potentially unfair and aggressive commercial practices to which children may be particularly susceptible.
Nearly 90% of children aged between seven and 15 have played online games in the past six months, with half paying to play at least once.
Industry should have been 'banged to rights already'
MoneySavingExpert.com creator Martin Lewis says: "While any and all action is welcomed, the games industry should've been banged to rights already over this. The fact that games and apps targeted at children pump out charges that can add up to thousands of pounds in a few hours is simply irresponsible.
"The finger also needs to be pointed at the Apple and Google app stores. They're very protective when it comes to technical and branding guidelines and approve all game launches. But while these huge wealthy companies purport to uphold the highest standards, they've waived through scores of games which target young children with hefty charges. They need to take some responsibility.

"I'm not suggesting parents should be left off the hook for not properly protecting their phones or tablets, but part of the problem is that many kids are more tech-savvy than their parents. Young kids can easily pick up passwords as they sit on mum or dad's knee. Who can blame them for using the password when they're in games that encourage them to collect treasure chests?"
What are the OFT's new rules?
The OFT's new principles, which it expects games firms to follow, demand:
Firms must be upfront about any costs associated with a game.
Payments should not be taken unless authorised, which means the payment account holder, such as a parent, has to give his or her express, informed consent.
Firms must tell gamers whether their personal data is to be shared with other parties for marketing purposes.
If games producers don't comply with the new rules, they'll risk having action taken against them, including fines.
OFT chief executive Clive Maxwell says: "Many children enjoy playing these types of games. This rapidly growing creative sector has also brought wider economic benefits.
"The online and apps-based games industry has already made significant improvements during our consultation process. But it still needs to do more to protect children and treat its customers fairly.
"Our principles make clear the type of practices that games makers and platform operators should avoid."
How can I protect my children from big bills?
Last April, MoneySavingExpert.com listed 10 games which charge up to £69.99 for virtual items. (See Warning: Are your kids playing these iPhone app games? MSE News story.)
Depending on your phone, there are a number of precautions you can take to limit your chance of being hit with a big bill:
Protect your passwords. Children are smart – they can remember passwords and Pins. There have been countless reports on our forum from parents whose children have memorised passwords and used linked accounts and credit cards. To stop kids racking up a big bill on your device, change passwords regularly. Make sure they're always hidden from children if you don't want them to use them.


Always supervise your child. Make sure you know what he or she is downloading, and any extra costs they may be incurring.


Restrict in-app purchases with a password/Pin.

Apple. Tap Settings > General > Restrictions, then choose whether you need to enter your password every time you make a purchase, or whether typing it once means you don't need to do again for 15 minutes.

Android. If you buy something on Google Play, you'll be asked for your password. Once you've entered your password, you'll stay logged in for 30 minutes, enabling you or anyone else to make a purchase. There's no way of changing or blocking this.

Blackberry. You need to enable a setting, which requires you to enter your Blackberry ID password everytime you make a purchase, yourself. Once you've done that, you'll be asked for it every time you make a purchase. How to do it: 1) Open Blackberry World on your phone. 2) Swipe down from the top of the screen. 3) Under "settings", select "payment options". 4) Switch the password prompt option on.

Windows phones. You can set up Kid's Corner (it's not the default setting), which gives the child their own phone area within your handset, with restricted access to your device and certain apps, websites and services. In-app purchases are blocked, as is access to the rest of your phone (messages, contacts, emails, etc).


Use parental controls on your device. Ask your mobile network provider about the financial and parental controls available on your device. Contact your provider straight away if you get an unexpectedly high bill.


Unlink your credit/debit card from your account. When using iTunes, you can purchase vouchers for your account instead of having a credit/debit card linked to it, so you can't automatically buy anything.


Ask your mobile provider to cut the bill. If you've been stung by a massive charge, contact your mobile provider or the app store and ask it to refund the money as a gesture of goodwill. It may not work, but you won't know until you try. Take this tweet from @missy_bee: "My son spent over £2,000 on apps on the iPad but when I contacted Apple to explain, they were brilliant and refunded the lot."