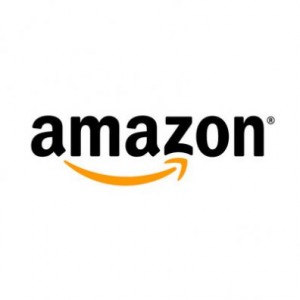 Online shoppers who are thinking about Amazon Prime membership will pay more from today – as the cost of the service has jumped by £30/year.
Anyone who signs up to Amazon Prime from Wednesday morning will have to pay £79/year – up from the old price of £49/year. It offers unlimited free one-day delivery on more than seven million items and access to 500,000 Kindle books to borrow. See MoneySavingExpert.com's Watch Movies and TV Online guide for free and cheap streaming.
But Prime users will now be able to stream movies and TV shows, as Amazon is merging it with Lovefilm Instant to form Prime Instant Video. The rebrand follows a similar move in the US, where the services are already combined.
You'll still be able to get a free 30-day trial of the new-look Prime service – just remember to cancel it before the 30 days are up if you decide it's not for you, to avoid being charged £79.
Is it any good?
If you're not interested in the streaming service, £30/year more is a hefty premium to pay.
But the new service seems like a good deal if you're looking to stream TV programmes and films. Rivals Netflix and Now TV charge from £5.99/month (£72/year) and £8.99/month (£108/year) respectively, and with Prime Instant Video you get the benefit of free Amazon delivery too. See our Watch Movies Online guide for more information.
Can I get Amazon Prime without Prime Instant Video?
No. Amazon Prime will no longer exist in its old format. But Amazon will continue to offer free 30-day trials of the service.
Can I get Lovefilm Instant without Amazon Prime?
Yes. Lovefilm Instant will continue at £5.99/month, but is now called Prime Instant Video.
I'm already an Amazon Prime customer. Am I affected?
Yes. You'll get full access to the Prime Instant Video streaming service, but at renewal, your fee will automatically increase to £79/year.
If you don't want Prime any more, you can turn off the auto-renewal in your account settings. See Amazon for details on how to do this.
If you want to cancel your membership mid-contract, you can do so at any time for free, although if you've used Prime one-day shipping on an order, you'll lose the £49 (or £79) membership fee you've already paid.
You can check your renewal date on your online account page.
I'm already a Lovefilm Instant or Lovefilm by Post customer. Am I affected?
If you're already a Lovefilm Instant customer, you'll continue to pay £5.99/month (£72/year) for the service on its own. The main difference you'll notice is the name change to Prime Instant Video.
The full Amazon Prime service, which also includes next-day deliveries as well as Kindle book loans and Prime Instant Video, costs £7 more each year.
Lovefilm By Post will operate separately. Customers will continue to pay £7.99/month (£96/year) for the service on its own.
Both sets of customers will need to switch to an Amazon account. See the Lovefilm website for more details.
I'm already an Amazon Prime customer and have Lovefilm Instant and/or Lovefilm by Post customer. Am I affected?
In this instance, those with Lovefilm Instant will have their membership automatically cancelled and you'll instead receive this service as Prime Instant Video, as part of your existing Prime subscription.
Lovefilm By Post will continue separately and can be accessed via Amazon.
What does Amazon say?
Amazon Prime vice-president Greg Greeley says: "Millions of customers in the US have streaming video included as part of their Prime membership and they tell us they love the combination of unlimited delivery, the ability to borrow Kindle books, and convenient access to thousands of the most popular movies, TV shows and exclusive videos.
"We are delighted to be bringing that same combination of services to the UK."
Additional reporting by Helen Knapman.