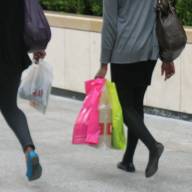 Consumers are set for stronger rights under the Government's draft Consumer Rights Bill – but the new law could be too difficult to enforce, MoneySavingExpert.com creator Martin Lewis told MPs today.
While the draft law goes "some way to addressing problems", it's still "overly complex", Martin told the House of Commons Consumer Rights Bill Committee (see our Consumer Rights guide for info on your rights).
"I'm not sure if I completely understand it. And if I don't, I don't think many members of the public will know their rights," Martin added.
Martin told the MPs that his biggest issue with the new law was that it hadn't dealt with "the toaster problem" – retailers wrongly telling people with faulty goods to go to the manufacturer, leaving shoppers with no option but to go to court to enforce their rights.
"Toaster is faulty, the shop won't do anything about it, it says 'take it to the manufacturer'. So I have to go to court to win," he explained.
"But going to court is too scary – there are risks. The small claims court isn't guaranteed – it can be put through the normal court. You're not guaranteed your no-cost small claim won't be escalated."
Alternative ways to complain needed
He urged the Committee to think about alternative ways for consumers to complain, and said current ombudsman services should also be given some form of Government accreditation so consumers know which ones would actually be able to help with their complaint.
Martin also said the draft bill needs to be simplified – as under current plans, goods, services and digital goods could all have different rights. So it's unclear where a consumer would stand after buying a CD-Rom (goods) which comes with with a year's licence (a service) and downloadable software (digital content).
You can watch Martin's evidence session on the Parliament website. His slot starts at 14:46:45.
The Public Bill Committee is expected to report back to the Commons on this by 13 March.
What is the draft Consumer Rights Bill?
The Consumer Rights Bill aims to strengthen shoppers' rights to refunds, repairs or replacements when buying goods and services (see the Consumers set for stronger rights MSE News story).
The proposals will see eight pieces of legislation merged into one, as well as introducing a number of new rights, so both consumers and traders know what standards to expect when they buy items, and what they're entitled to if those standards aren't met.