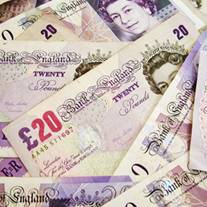 Energy firms may have promised to freeze prices after the Government cut green levies – but the cost of fuel will still rise in the long term, energy experts are warning.
In December, the Government said it would reduce the impact of social and environmental programmes on energy bills. It said this would save the average dual fuel customer £50 a year, without reducing help to vulnerable households or sacrificing green commitments (see the Government shakes up energy bills MSE News story).
Some big six providers, including British Gas and Npower, promised to freeze prices for at least the next year, so long as wholesale costs – the price suppliers pay for energy – and network distribution costs don't rise (join our Cheap Energy Club to see if you can cut costs).
But when MoneySavingExpert.com asked four energy experts whether they think prices will rise during 2014, and over the next few years, the general consensus was that fuel will still get more expensive.
One predicts prices to rise between 25%-50% over the next five years.
Energy price predictions
Clare Francis, MoneySupermarket editor-in-chief, says:
One year: "No-one has a crystal ball, so it's impossible to predict what will happen to energy prices over the next few years. Unless there's a significant increase in wholesale energy prices, it'll be very difficult for providers to justify another round of price increases in 2014."


Five years: "Looking further ahead, the pressure on prices still seems to be upwards."
Andrew Horstead, risk analyst at integrated energy consultancy Utilyx, says:
One year: "We expect wholesale energy prices to remain at or close to current levels, despite a generally weak outlook for demand. For this winter we don't expect a significant fall in gas prices as supplies from the North Sea, Norway and further afield continue to underperform.

"Oil prices will also need to be closely watched. The prospect of oil from Libya, Iraq and Iran returning, on top of surging production from the US, combined with easing emerging market demand means we could see lower prices in 2014 – particularly in the second half of the year."

Five years: "A key risk for the next two to five years is the political response to tackling high energy prices. If Labour win the election, they're likely to conduct an entire review of the renewables programme. Any review will add uncertainty, hold back investment and even possibly lift energy prices and risks around security of supply.

"That said, the main driver will continue to be the UK gas price, which in turn will be influenced by the price of oil."
Tom Lyon, energy expert at uSwitch, says:
One year: "The Government's actions have taken the immediate pressure off. Now there is no reason for suppliers to put up costs unless there is a substantial increase in the cost of wholesale. This still means we could still see price hikes this year. If they do happen, it'll be more likely in the second half of the year."


Five years: "In the longer term, we believe prices will continue to rise as investment is needed in the industry."
Mark Todd, energy expert at Energyhelpline, says:
One year: "It's unclear whether there will be any more price rises or falls in 2014 – it's too early to say, and there are no clear indications yet one way or the other. But the most likely outcome is industry-wide price rises of 5%-10% in winter 2014/2015.

"This may well be blamed by suppliers on the much-vaunted Labour price freeze, to be enacted if they win the election in May 2015.

Five years: "Longer term, it's more likely prices will rise. Over the next five years I'd expect prices to rise between 25%-50%."
How can I cut costs?
Despite some energy providers cutting prices as a result of the Government reducing green levies on bills, they haven't fallen by as much as they hiked them up in the first place this winter. Bills are still up 3%-7% on average.
But most households can fight the hikes for up to four years with a cheap fix. Use our Cheap Energy Club to check if one saves you cash and ensure it has no exit fees. Then you've price certainty and can leave if things change.
MoneySavingExpert.com's energy analyst, Archna Luthra, says: "The Government's intervention has taken the edge of this winter's price hikes, but overall we've still been hit with increases. The Government needs to maintain pressure this year to ensure energy suppliers remain under the spotlight.
"Those that cannily grabbed a cheap fixed tariff will have beaten this round of hikes and will protect themselves from any future hikes. While we may see prices kept under control next year, longer-term, the consensus seems to be that prices are still on the up. So it's still worth considering a cheap fix if you want price surety."