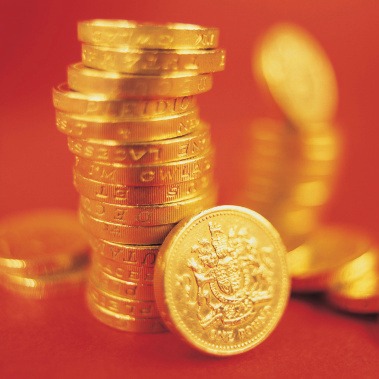 Savings rates are at an all-time low. But with less than a month left to take advantage of this year's Isa allowance, should you be using it?
Many people think Isas are complex – but they're really just savings accounts where the interest isn't taxed (see our Isas guide for more information on how they work).
Until 5 April, you can save up to £5,760 in a cash Isa – and the big boon with an Isa is that once you put cash into one, the interest is protected from tax year after year.
With normal savings, your interest is taxed, so a basic taxpayer loses 20% of it, a higher rate tax payer loses 40% and a top rate payer loses 45%.
Should I use my Isa allowance?
At present, the top paying easy-access Isa rate is 1.75% AER from Britannia. Compared to best buys of 2.5% AER this time last year and 3.35% AER the same time the year before, you might be wondering whether it's worth investing in an Isa when higher returns are available via peer-to-peer lending or even with a current account.
Santander's 123* bank account, for example, pays 3% in-credit interest on balances between £3,000 and £20,000, meaning you can earn 2.4% AER after tax if you're a basic rate tax payer and 1.8% AER if you're a higher rate payer.
But you need to weigh up gambling on higher rates now versus building up a bigger tax-free savings pot in future. Isa cash will always be protected, but the yearly allowance cap means you're limited to how much you can save. To maximise the gains, you need to fill each year's Isa allowance.
MoneySavingExpert.com creator, Martin Lewis, says whether or not you should put cash into an Isa or into Santander's 123 account depends on how much in savings you have. For a full explanation, see Martin's Does the Santander 123's 3% interest beat the top Cash Isa? blog post.
You can also earn more in an Isa if you're will to sacrifice access by locking money away. Some credit union members can also get higher rates (see below for more info). So if you've got cash and haven't already used up this year's allowance, consider putting it in an Isa now.
Top easy-access Isa rates
You don't need to lock money away in a cash Isa. Here are the top paying easy-access accounts:
National Counties (minimum £100) pays 1.65% AER and allows unlimited withdrawals.
Britannia's a higher 1.75% AER (minimum £500) but only allows two withdrawals a year; though unlike National Counties' Isa you can transfer in past years' Isas to up their rates.
See our Top Cash Isas guide for more info.
Top fixed rates
For those who don't need access to their cash, fixed Isas pay better rates. Here are the top buys:
However, though the rates are higher now, locking money away now means losing out if rates bounce back.
See our Fixed Isas guide for more details.
Up rates with credit unions
Boosting rates in the current climate means thinking outside the box. Alternative, non-profit credit unions can boost rates up to 2.75% AER.
You'll need to satisfy the membership criteria for each union, but all have the full £85,000 UK savings safety guarantee. See our Credit Unions guide for more info and best buys.
* Using these links helps the site stay free to use, as they're 'affiliated links' which invisibly take you usually via affiliate linkage or commercial money sites, which then pay this site. You shouldn't notice any difference, the links don't impact the product at all and the editorial line (the things we write) is NEVER impacted by the revenue. If it isn't possible to get an affiliate link for the best product, it is still recommended and still included. The following link, Santander, is an identical unaffiliated link provided for the sake of transparency. Click on the following link for more details on how this site's financed.