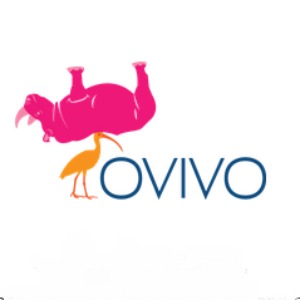 Update: 1 April 2014: Ovivo's website now says it will go offline completely on Thu 10 Apr – meaning it's unlikely you'll be able to request a PAC code (to keep your phone number) after then. We're still trying to get an explanation from Ovivo as to what's happened, so keep coming back here for updates.
Mobile phone firm Ovivo has shut down without warning, leaving 50,000 customers out of pocket or without a working phone number.
While it is still unclear why it suddenly closed, we round up your rights if you have been hit.
What was Ovivo?
While this is unwelcome news for its 50,000 customers, many have had good use from Ovivo's deals, with Twitter user Prestwichian tweeting: "Had 18-plus months out of it, gutted, will have to start paying." Glevum Owl wrote: "Got six months out of Ovivo so can't complain."
The company sold Sim cards for £20 and customers then got 300 minutes, 300 texts and 500MB of data per month at no further cost – a deal we featured in our weekly email following positive feedback from users.
It was funded by advertising, which popped up about every five minutes when customers used the internet. However, after five seconds you could skip the ad and continue browsing.
What's happened?
In a message posted on Ovivo's website on Wednesday 19 March, the company, which has been in operation since 2012, said it was "closing down due to reasons beyond our control".
Ovivo's staff have stopped responding by phone or email, and we have not had replies to our questions. Meanwhile, Vodafone, which provided the network service for Ovivo, says it is "unable to comment".
It's still unclear why the firm has shut down. Companies have 14 working days to go into administration and it hasn't done so yet (as at 25 March) – but that deadline hasn't passed.
Unconfirmed reports on its closure range from it simply running out of money to a dispute with Vodafone, according to the website Cable.co.uk.
Communications regulator Ofcom says its primary aim at present is to help customers keep their number (see below for help).
MoneySavingExpert.com will continue to pursue this story. As well as providing the information below we'll aim to get answers, and where possible, get customers their money back. Updates will be posted here, or in further MSE news stories.
Can I get my money back?
Many users are out of pocket by £20, especially those who bought a Sim card recently as they may have yet to use the service. Some may have also lost cash after buying extra credit.
Here are the steps you can try to get a refund:
Paid on credit or debit card? You may be able to get a refund via a chargeback from your card provider. This covers purchases if you make a claim within 120 days of buying the goods. There's no guarantee of success, given your card firm may argue you got some use from your Sim, though it's worth a try. MSE forum user coolsteel posted: "Just rang my bank and they said I am entitled to chargeback."

Paid via a PayPal account? You need to claim via its online dispute centre. Its rules state where you don't get the service expected, you must raise an initial dispute via PayPal within 45 days of purchase. PayPal puts the two sides together, but in this case the company has closed. So after making the first attempt, you have to move onto stage two which is to escalate the claim.

This must be within 20 days of the initial claim. PayPal will then make a ruling itself and may fork out its own cash to cover it, though it stresses there are no guarantees. We have already seen mixed success rates from customers who have posted on our forum.
As each purchase was less than £100, you aren't protected under Section 75 of the Consumer Credit Act if you paid by credit card, which is a stronger protection as it's enshrined in law.
When any company folds, it's never easy to get your cash back from the firm's adminstrators. Everyone from HMRC to the company's landlord will be chasing unpaid cash, says Trading Standards. For customers, following the steps above and trying these avenues is probably your best bet.
I'm an Ovivo customer. Can I keep my phone number?
Ovivo lists a form on its website, which customers can fill out to obtain a PAC code. This enables you to keep your mobile number when moving to another network.
As Ovivo has closed we have no guarantee this form will work, but most of the users on our forum seem to be getting their codes.
In an updated message on its website, Ovivo has asked customers to apply only once for a PAC code, as making multiple attempts could slow the process down for others.
Telecoms regulator Ofcom is now working with Ovivo's network provider – Vodafone – to ensure customers get the PAC codes "without delays".
I'm an Ovivo customer. Will my free Cineworld ticket be honoured?
One of Ovivo's deals, which we featured, gave customers a free Cineworld ticket when they signed up for a Sim. As we haven't been able to speak to Ovivo, we're unsure whether it will honour this offer.
However, a Cineworld spokesperson told MoneySavingExpert.com: "All tickets that have been previously claimed and received through the Ovivo signing up offer are still valid for use.
"This promotion was fully managed by Ovivo and Ovivo customers will need to speak to Ovivo if they have not already claimed their ticket."
Why did MSE feature this deal?
We featured Ovivo's £20 Sim deal in our weekly email last month as it was a cracker, and feedback on it was good. At the time, as we often do for small or new companies, we warned there was little protection were it to go bust. Sadly, its closure means those fears have materialised, though all hope of getting a refund is not lost, as we explain above.
Guy Anker, MoneySavingExpert.com managing editor, says: "We are gutted to hear Ovivo has closed down, though as we warned, there was always a risk.
"We now urge anyone affected to get their PAC code so they can keep their number, and do their best to get their money back, as soon as possible.
"It offered a cracking deal that many have used successfully for many months, which is why we and others featured it. We take a closure such as this very seriously, which is why we are alerting people to their rights."