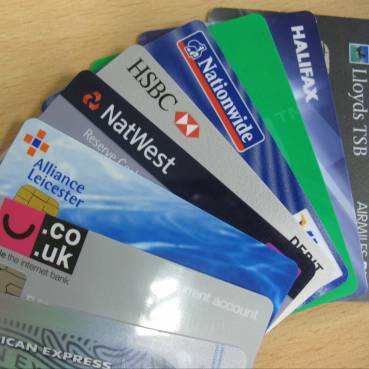 Customers who've claimed for mis-sold card and identity theft policies from CPP are being sent cheques thick and fast – some for almost £1,000.
Up to seven million people, who were mis-sold card and identity protection policies from CPP or their banks in 2005 or later, were sent claim forms in February (see our CPP guide for full info).
If you've got a form, you've got until 30 August to complete and return it to get your money back. But MoneySavingExpert.com is already being swamped with success stories.
Forumite Vigman contacted us with his story. He says: "Having read about CPP claims on MoneySavingExpert.com, I decided to check for possible mis-selling on my own policy, my wife's and my son's.
"I initially rang CPP in early February 2014 and it advised me that my policy was originally sold via Barclaycard and I must contact it instead. I rang Barclaycard and gave it my details.
"I then got a letter and form from CPP and, as advised in the MoneySavingExpert.com forum, I used the template statements for my claim. I got a cheque for £625 for my claim, a cheque for £205 for my wife's and a cheque for £250 for my son's."
He adds: "I am delighted and really surprised at the total amount of money MoneySavingExpert.com has helped us reclaim from CPP. Mine is going to go into my Santander 123 account, which I also found through the MoneySavingExpert.com website and forum."
If you haven't filled out your claim form yet, read the Help filling in your CPP claim form section in the full guide.
'£880 back from CPP... result'
Of the CPP success stories we've received via Twitter, Facebook, email and on our forum, we estimate around £20,000 has been paid out just to these customers alone.
Here's some inspiration, if you're thinking of claiming but have yet to complete the form:
Hectormac73 via Twitter: "£880.74 back from CPP for card protection and identity protection premiums... result."
Marie on Facebook: "Got my two cheques today. One for £84.28 and the other one for £546.66."
Donna by email: "Thank you for all your advice regarding CPP. I received a cheque this morning for £720.86."
How much money will I get?
Card protection cost about £30/year, so if you had three years' worth, expect around £100. ID fraud protection cost about £80/year, so if you had this for three years as well, expect to get £300+ back.
Money is paid back by cheque and you'll get two separate cheques if you've claimed for both policies.
I still haven't received my cheque. What should I do?
Be patient. If you've sent your claim form off, redress is being paid out on a rolling basis, so it may just be that a lot of other customers sent off their form first.
However, CPP says that you should be sent a cheque within eight weeks. If you haven't heard anything after eight weeks, call the scheme team on 08000 83 43 93.
I got the claim form but I'm not sure how to fill it out
You've got until 30 August to fill out the claim form. It must be completed in black ink and make sure you use capital letters only. You must send the original completed form back in the pre-paid envelope provided – photocopies will not be accepted.
Don't worry if you make any mistakes, or you've already filled out the form and have realised you've done it wrong. You can call the CPP scheme team on 08000 83 43 93 to get a new claim form.
We've also put together template statements to help you out. See our CPP guide for full help.
I never got a letter. What should I do?
Letters were sent between 10-26 February to ask those mis-sold to if they want to be considered for redress. Separate letters were sent out for card protection and identity protection.
If you haven't received a letter from CPP, but think you're eligible to get your money back, it's not too late. It may just be that they don't have the correct address for you.
You can contact the scheme team on 08000 83 43 93 and give it the correct address, or explain why you think you should be included in the redress scheme.