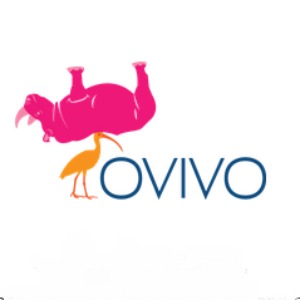 Mobile phone firm Ovivo has gone into liquidation following its sudden closure in March, which left many users out of pocket. But customers may not get their money back.
For nearly a month after the provider shut shop there was no information available on what happened to the firm – MoneySavingExpert.com's calls, emails and even a letter to Ovivo weren't responded to.
There also seemed to be a general lack of action in trying to get customers' money back and answering key concerns, which is why we reported it to Action Fraud, and also complained to the Insolvency Service last month (see the MSE reports Ovivo to authorities MSE News story).
But a majority of Ovivo's creditors (those owed money by the firm) voted for the firm to go into liquidation on Friday, with Accura Accountants Business Recovery Solutions (AABRS) appointed as the firm's liquidator.
The vote means Ovivo has gone into what's called a creditors' voluntary liquidation. The happens when a company is insolvent, meaning it cannot pay its debts.
AABRS will now investigate what happened to Ovivo, and will try to sell any assets to recover cash for creditors – although there's no guarantee people will get their money back.
It's unclear how long this process will take, but AABRS says it will provide regular updates for customers.
What was Ovivo?
Ovivo sold Sim cards for £20. Customers then got 300 minutes, 300 texts and 500MB of data per month at no further cost. Many customers paid for Sim cards but got little or no use out of them before the closure – though others did successfully use the service for many months.
Can I get my money back?
Many users are out of pocket by £20, especially those who bought a Sim card just before the firm closed as they may have yet to use the service. Some may have also lost cash after buying extra credit.
Now that the firm has gone into liquidation, if you believe you're owed any money you need to complete a claims form and return it to AABRS.
I haven't completed a claims form yet. AABRS says it will email all customers within the next week or so with information on what's happened to Ovivo and with details on where to find the claims form, which will be on the liquidator's website. Keep an eye out for this email, and once you've got it, fill in and return the claims form.


I've already completed a claims form. AABRS emailed customers in April with a claims form and information on Ovivo and the upcoming vote. You don't need to fill in and return a claims form if you've already done so. As with customers who've yet to complete a claims form, you'll receive an email update from AABRS over the next week or so with the latest information on Ovivo.
However, completing a claims form doesn't mean you're guaranteed to get your money back. When firms go into liquidation those owed money often don't receive a penny. This is because a number of creditors are often owed cash – not just customers – and in Ovivo's case the liquidator says whether or not any money can be paid out depends on how much can be raised from selling Ovivo's assets.
The liquidator also says it needs to determine who exactly is owed money. For example, if you've successfully used your Sim over a number of months you may not be deemed as being entitled to a refund.
Customers may have more luck trying to get a refund via a chargeback from their card provider. This covers purchases if you make a claim within 120 days of buying the goods. There's no guarantee of success, given your card firm may argue you got some use from your Sim, though it's worth a try. MSE forum user coolsteel posted: "Just rang my bank and they said I am entitled to chargeback."
We've also seen successful reports from people who've claimed via PayPal if that's the method they used to pay. But as you must raise an initial dispute via PayPal within 45 calendar days of purchase, you're too late to do this now, as Ovivo closed on 19 March.
As each purchase was less than £100, you also aren't protected under Section 75 of the Consumer Credit Act if you paid by credit card, which is a stronger protection than chargeback as it's enshrined in law.
I'm an Ovivo customer. Can I keep my phone number?
Since its closure, regulator Ofcom says Ovivo has been processing requests for PAC codes – the codes which enable you to keep your mobile number when switching provider.
You can still ask for a PAC by emailing pac@ovivomobile.com. You have until 2 June to do this and you'll need to provide your Ovivo mobile number, the full name on your account and your date of birth so your identity can be verified.
Ovivo says on its website that a member of its team will respond with your PAC within one working day.
I'm an Ovivo customer. Will my free Cineworld ticket be honoured?
One of Ovivo's deals, which we featured, gave customers a free Cineworld ticket when they signed up for a Sim.
A Cineworld spokesperson told MoneySavingExpert.com: "All tickets that have been previously claimed and received through the Ovivo signing up offer are still valid for use.
"This promotion was fully managed by Ovivo and Ovivo customers will need to speak to Ovivo if they have not already claimed their ticket."
Previously, we hadn't been able to speak to Ovivo about whether this deal would be honoured. Now the firm's gone into liquidation, AABRS says it will look into the issue.