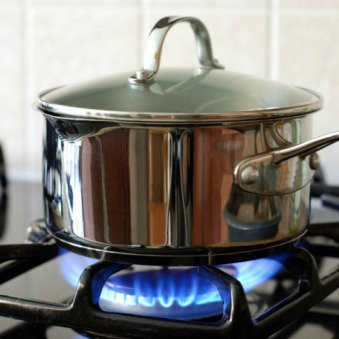 It should take as little as 17 days to switch gas and electricity supplier, after regulator Ofgem backed plans to make changing energy company easier and quicker.
Gas and electricity switching will be cut from five weeks to three working days, on top of a statutory 14-day cooling off period, from 31 December.
From 2018, Ofgem wants to see all switches taking just one day, with the cooling-off period coming after the switch.
In March, an Ofgem survey found 62% of people have never switched supplier, with many people staying on old, uncompetitive deals, often missing out on savings of up to £200 a year. (You don't need to wait for until the end of the year – see MSE's Cheap Energy Club to switch now for cheap gas and electricity.)
But the costs of the the faster switching scheme are being passed onto customers – about 23p on the average annual dual fuel bill, and a £3.46 one-off cost.
'It's exactly what we need'

MoneySavingExpert.com's Cheap Energy Club manager Archna Luthra says: "We've been calling for this for some time – it's exactly what we need and will help restore true competition in the market.
"The suppliers should swallow the cost of improving their antiquated systems – it will save them in the long run. But if the costs are cheekily passed on to customers, the benefits of improving the process will outweigh any small one off costs.

"Switching should be quick, but right now suppliers make it far more arduous than it needs to be, especially as nothing physical changes when you switch, only the firm which bills you.
"In some circumstances you can be waiting months to switch due to blocks at the suppliers, which is time you could be on a cheaper tariff."
What does this mean for you?

Currently, if you want to switch your gas or electricity supplier to a cheaper deal, it usually takes about five weeks – two weeks for the cooling-off period (if you change your mind, end your contract or go back to your original supplier), and three weeks for the actual switch.
From 31 December, you'll still have the statutory 14-day cooling off period, but the switch will complete just three working days after.

From 2018, Ofgem's calling for next day switching. After you choose your supplier, you'd join the new plan at the start of the next day. The cooling-off period would remain, but it would take place after the switch.
You can see the full Ofgem proposals for next-day switching here. It's opened a consultation on the plans, which you can respond to before 11 August.
How will this happen?
Ofgem says the 1990s IT systems used in the switching process will be replaced.
It will introduce a central switching service while smart meters will replace old meters to give real-time information.
Ofgem says it's been working with the suppliers and the Department of Energy and Climate Change to speed up switching times. From August, it'll also be able to investigate suppliers and impose fines if they can't meet these timescales.
What does Ofgem say?
Ofgem chief executive Dermot Nolan says: "Consumers can change their bank in seven days and their mobile phone in just a couple, but have to wait significantly longer to switch their energy supplier.

"We know that consumers want a reliable and efficient switching process, and that concerns about it going wrong can put them off shopping around for a better deal.

"So following the steps we have taken steps to make the market simpler, clearer, fairer, we are now leading a programme which will deliver faster, more reliable switching."
Additional reporting by the Press Association