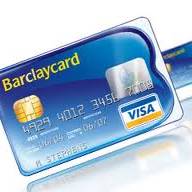 500,000 customers with a reward credit card from the likes of BHS, Orange and Thomas Cook have all been moved to the Barclaycard Freedom Rewards card, but you can earn more cashback with other providers.
Between 20 and 23 June Barclaycard moved 500,000 customers on a number of reward cards it managed to its Barclaycard Freedom Rewards card, which offers rewards on spending as well as 0% interest on balance transfers for nine months. (See our Credit Cards Rewards guide for the best buys).
But the table below highlights how BHS Mastercard and Orange and Thomas Cook credit card customers in particular will now earn less rewards on their spending, while they'll also have to spend more before points will be converted into rewards.
Additionally any points earned on the old cards weren't migrated to the Freedom Rewards card meaning if you didn't spend them before the switch, you'll have lost them.
However one boon of the Freedom card is that users will be able to spend rewards more widely, rather than at one designated retailer.
Barclaycard Freedom Rewards card vs. old reward schemes
Card Name
Card Benefits
Equivalent cashback value
Barclaycard Freedom Rewards
3 points/£1 at 'Lifestyle Booster' partners, 2 points/£1 at supermarkets, petrol stations and TfL, 1 point/£1 elsewhere. 1,750 points = £5 high street voucher.
0.9% on 3 points, 0.6% on 2 points and 0.3% on 1 point levels of spend.
BHS Mastercard
5 'BHS points'/£1 at BHS and some Arcadia Group shops, 1 point/£1 elsewhere. 500 points = £5 in BHS and some Arcadia Group stores.
5% on BHS spends, 1% from all other spending.
Orange credit card
1 'Orange point'/£1 spent anywhere. 500 points = £5 in high street vouchers/other rewards.
1%
Thomas Cook credit card
1 'Travel Pound'/£100 spent anywhere. Worth £1 with Thomas Cook or Co-op Travel.
1%
Barclaycard Charity credit card
£5 donation to charity on first purchase made on card. Thereafter 0.3% of spending donated into a charity fund.
0.3%
Barclaycard Breathe credit card
50% of net card profits (revenue earned from interest on late payments, less operational and administration costs of the card) donated to 'green' causes.
n/a
Barclaycard OnePulse credit card (i)
Worked as a London Oyster card.
n/a
(i) All customers with any of the credit cards listed above were moved to the Barclaycard Freedom Rewards card, barring those with the OnePulse card. Here, 20,000 customers that no longer use the card as an Oyster card to travel around London, which is the card's main purpose, were moved.
Earn more with other cashback cards
If it's cashback you're after, Barclaycard's Freedom can be beaten. American Express for example, pays 5% cashback on the first three months of spending (at any retailer that accepts Amex) and up to 1.25% cashback thereafter. See our Credit Cards Rewards guide for more.
On balance transfers the longest 0% card out there is for 33 months interest free also from Barclaycard – so if you need longer than nine months, this wins. See our Balance Transfer Credit Cards guide for more information.
And if you just want to spend on a credit card there are also cards with a far lower APR than the Freedom's 18.9%. See our Best 0% credit cards for spending guide for cards with long term 0% rates on spending, or low rate long life APRs.
MoneySavingExpert.com money analyst, Helen Saxon, says: "Customers who've been moved to Barclaycard's Freedom Rewards card should use this as an incentive to evaluate what they really want from their card and to switch elsewhere if Barclaycard's deal is no longer up to the job.
"If you're worried you might not be accepted for new borrowing, use our free eligibility checker tool, which shows you your chance of getting certain cards without impacting your credit score.
"And remember to always repay any credit card in full every month, otherwise the interest charged will dwarf any benefits gained."
What does Barclaycard say?
A Barclaycard spokesperson says: "A number of our commercial partnerships ended earlier this year and since Barclaycard managed these accounts on their behalf, customers were transferred to a Barclaycard Freedom Rewards card. Freedom Rewards customers earn points on all their spend, with double points on all UK supermarket, petrol station and Transport for London spending and triple points at selected partners and when shopping through the Freedom Rewards store.
"Rather than being restricted to redeeming their rewards at one individual retailer or having to wait to be sent their vouchers, Freedom Rewards customers are able to redeem their points at the broadest range of high street brands, big online names and places to spend time with their family, whenever it suits them.
"With over 70 Freedom partners to choose from, customers now have much more choice on where to spend their rewards than they did previously."