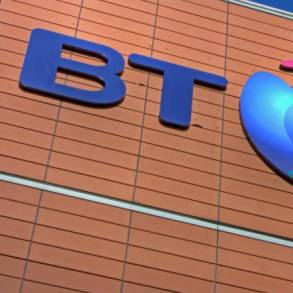 If you received a higher than usual BT broadband bill in June or July, you may be due a refund this week following an accounting blunder.
The telecoms giant says it suffered an "accounting issue" between 12 June and 10 July with its BT Wi-fi Fon service – a global wi-fi sharing network – which meant some of its Fon members were billed for using wi-fi (see our Mobile Broadband and Wi-fi guide to find free UK hotspots and cheap 3G access).
BT won't tell us how many were affected by the error, but it stresses it was a "small number".
As a Fon user, you buy a special router that splits your connection in two – one secure part for you to use, and one open part for other Fon customers to use. By doing this, you gain free access to wi-fi in Fon hotspots around the world.
The BT blunder meant use of the Fon network wasn't excluded from some customers' normal internet usage, so they appeared to be making much heavier use of their broadband than usual.
Customers with unlimited broadband won't have been affected, but anyone with a capped broadband usage package would have been charged £5.30 for every 5GB used over their monthly allowance.
Can I get my money back?
BT says customers who were overcharged in June will be refunded this week.
It says those affected in July won't need refunding as bills for that month were corrected before they were sent out.
If you think you've been hit by the mistake, check your June and July bills to see if your usage is higher than usual and whether or not you've been charged extra for this.
If you have, wait until you receive your August bill to see if you've been given a refund.
If you don't get a refund and believe you're entitled to one, complain to the BT billing team. If that doesn't work, you can take your complaint to the Ombudsman Services.
"We're really sorry about this"
A BT representative posted an apology on the community section of its website: "We're really sorry about this, the problem that caused this to happen is resolved now.
"A very small number of customers have received usage charges for June, and some will have received usage warning emails in June and/ or July when they ought not to have done.
"We're putting this right by automatically refunding any usage charges for June that were caused by the problem.
"We're also manually correcting impacted customers' July usage data in the background, so no-one will receive an incorrect charge for this month because of this issue."