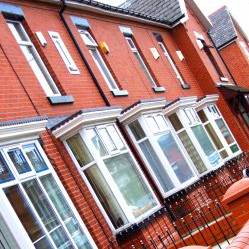 Royal Bank of Scotland and NatWest have today been fined nearly £14.5 million after the Financial Conduct Authority (FCA) found "serious failings" with the mortgage advice given to customers.
The FCA says only two of the 164 sales it reviewed between June 2011 and March 2013 were considered to meet the standard required overall in a sales process. (See our Mortgage Section for guides including one for first time buyers).
It says the banks, which are both part of the RBS Banking Group, failed to consider the full extent of a customer's budget when making recommendations, while staff also didn't advise what mortgage term was appropriate.
Additionally, the banks' own mystery shopping reviews found examples of advisers giving personal views on the future movement of interest rates, which was considered as "highly inappropriate", as it could have resulted in a borrower being sold the wrong type of mortgage.
Around 30,000 people who received mortgage advice from the banks between June 2011 and March 2013 will now be written to and told what they should do if they're concerned about the advice received.
If you think you're affected and want to speak to NatWest or RBS, call 0800 678 1924 and ask to have your file reviewed. The banks say they will look into each customer's situation on a case-by-case basis.
Concerns raised in 2011
The Financial Services Authority, the FCA's predecessor, first raised concerns about branch and telephone sales at RBS and NatWest to the banks in November 2011. But it was almost a year later before the firms started to take steps to put things right.
This was despite NatWest and RBS making assurances to the FSA in July 2012 that the necessary changes were under way to address the regulator's concerns.
However, the state-backed banks have received a 30% discount on the fine as they agreed to settle at an early stage taking it to £14,474,600.
'Poor advice could cost someone their home'
Tracey McDermott, director of enforcement and financial crime at the FCA says: "Taking out a mortgage is one of the most important financial decisions we can make. Poor advice could cost someone their home so it's vital that the advice process is fit for purpose.
"Both firms failed to ensure that their customers were getting the best advice for them. We made our concerns clear to the firms in November 2011 but it was almost a year later before the firms started to take proper steps to put things right.
"Where we raise concerns with firms we expect them to take effective action to resolve them without delay. This simply failed to happen in this case."
'Unacceptable and should never have happened'
Ross McEwan, RBS and NatWest chief executive, says: "Taking out a mortgage is one of the biggest moments in our lives, and our customers have every right to expect the very best service when making this decision. It is clear that in the past the bank just didn't get this right, this was unacceptable and should never have happened.
"We have worked hard to put things right. When I joined the bank we completely overhauled our processes, and took all our mortgage advisers off the front line for an extensive period of time to get the training required. As a result we are now helping more customers than ever before to buy their new home, providing them with the very best support and advice when taking out their mortgage.
"Today's notice shows that we still have challenges to face, but we are determined to take the steps needed to earn back our customers' trust."
Additional reporting by the Press Association.