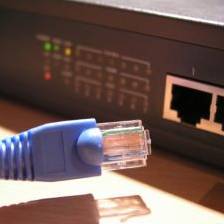 Broadband only Virgin Media customers will see their bills rise by £1.50/month from October – but you can leave penalty free.
Virgin Media says it's writing to its 'Solus broadband' customers who signed up or renewed their contracts before 29 May 2014 to let them know it's increasing prices from Wednesday 1 October.
Solus customers, who pay for Virgin Media's broadband but get their line rental and any other packages such as home phone or TV elsewhere, will all see their prices rise by £1.50/month.
There's no standard amount prices are rising to and from as Virgin Media says customers currently pay different prices due to a number of reasons such as having discounts, or being on older price tiers.
The provider last upped Solus broadband customers' prices by £2.50/month from 1 October 2013.
Virgin Media can't tell us how many people are affected, but it says anyone with a Solus broadband package can leave penalty free, provided you give it notice by Tuesday 30 September.
Customers who signed up on or after 29 May are not affected by the price rise as they pay Virgin Media's current prices, which vary depending on the size of the package.
"Phone up folks and put your foot down"
Virgin customers have taken to the MoneySavingExpert.com forum to discuss the price hikes.
Forum user Jamesbrownontheroad writes: "Just posting to see if other MSE users are receiving these tedious little price hikes. We've been with Virgin less than a year, and have now had two price rises. Had a little call to Customer Relations. Immediately offered £15/m for remainder of the contract and a new wireless hub.Phone up folks and put your foot down."
Meanwhile Kev27 writes: "I'm currently paying £19 a month for 30mb fibre optic with Virgin Media and got the letter earlier that it will be going up by £1.50 on 1 October, so I am going to call it and say I'm leaving in the hope of getting a better deal off it as I am happy with it really."
What does Virgin Media say?
Joe Lathan, director of broadband at Virgin Media says: "As part of a review of our services, we are changing the price of taking just broadband from us. Virgin Media is the only major provider able to supply broadband without a phone line because of our unique cable network and so we remain unbeatable value for money."