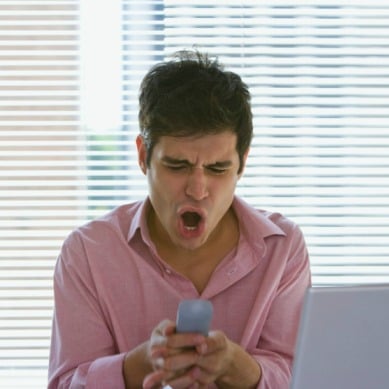 Mobile phone users with a pre-owned handset may struggle to get cover for unauthorised calls or a speedy replacement for broken, lost or stolen phones due to a gap in the standalone mobile phone insurance market.

With the release of the iPhone 6, many mobile users are likely to be selling old devices, with a pre-owned iPhone 5S in good condition potentially worth nearly £300 on the secondhand market (see our Flogging your old mobile? Don't miss out on an extra £80 MSE News story).

The average UK consumer upgrades their phone every 18 months, with 20 million phones replaced every year, according to figures from Mazuma Mobile (use our Mobile Valuer tool to find out where to get the most money).

But shoppers who buy second hand phones are likely to struggle to get standalone mobile cover as many providers refuse to insure phones that are used, bought on auction sites – whether old or new – or handsets older than 18 months.

With many selling phones once their two year contract has come to an end, it means people buying these pre-owned devices could find it hard to get cover.

Here's what the major mobile insurance providers will cover:
What the major standalone insurers ' policies say
Insurer
Max phone age when buying cover
Covers used phones
Covers phones bought via auction sites (i)
Max. cost of unauthorised calls covered
Carphone Warehouse
30 days
No
No
£10,000
Cheaper Gadget Insurance
Three years
Yes
No
£100
CUSC Phoneguard
Six months
Yes
No
£100
EE
n/a
Only if bought from EE
No
£0
Endsleigh
Three years
Yes
No
£150
Insurance2Go
Six months
Yes
Yes
£1,000
O2
28 days
No
No
£0
Protect Your Bubble
18 months
No
No
£10,000
Vodafone
n/a
Yes, if bought from Vodafone
No
£1,000
(i) New or old handsets.
See our Cheap Mobile Phone Insurance guide for our best buys as well as tips on what to watch out for before buying.
I can't get standalone cover. What can I do?
If standalone mobile insurers won't cover your phone, there is still the option of including your handset on your home contents insurance. However, these policies differ greatly from standalone insurance and may not offer all the terms you want.
For example, household insurers won't provide cover for unauthorised calls and are unlikely to offer 24 hour replacement for broken phones. They also tend to have higher excesses – the amount you have to pay before your insurer will pay out – which can be more than £250, compared to £25 to £60 for standalone mobile insurance.
An alternative is to cover your handset with a packaged bank account that includes mobile phone or gadget cover as an add-on. The Nationwide FlexPlus account, for example, costs £10/month and covers used devices, phones of any age and £2,000 worth of unauthorised calls.
It doesn't, however, insure phones bought on auction sites. See our Bank accounts with benefits guide for the best buys.
Jo Gornitzki, insurance expert at MoneySavingExpert.com, says: "While the insurance sector provides a range of options for customers insuring new phones, there is much less choice for those who buy secondhand mobiles.
"Owners of pre-owned handsets can always get cover via their home insurance, or, if they have one, a packaged bank account, but this might not meet their needs if they want to be insured for unauthorised calls or need their phone replaced quickly.
"If you are buying standalone cover for a used mobile phone, check your policy carefully before you buy. If you don't, you may be in for a nasty shock if you need to claim."
Why is the age of my used phone important anyway?
The age of your phone is crucial as the older your phone is, the less likely you are to get cover with a lower excess, unauthorised call protection and a quick replacement.
Why do some insurers refuse to cover phones bought via auction?
Some insurers consider phones bought via sites such as eBay as more of a risk as you can't check their condition before you buy. As phones bought via auction sites are deemed to be more likely to attract insurance claims, some insurers prefer to exclude these handsets entirely.