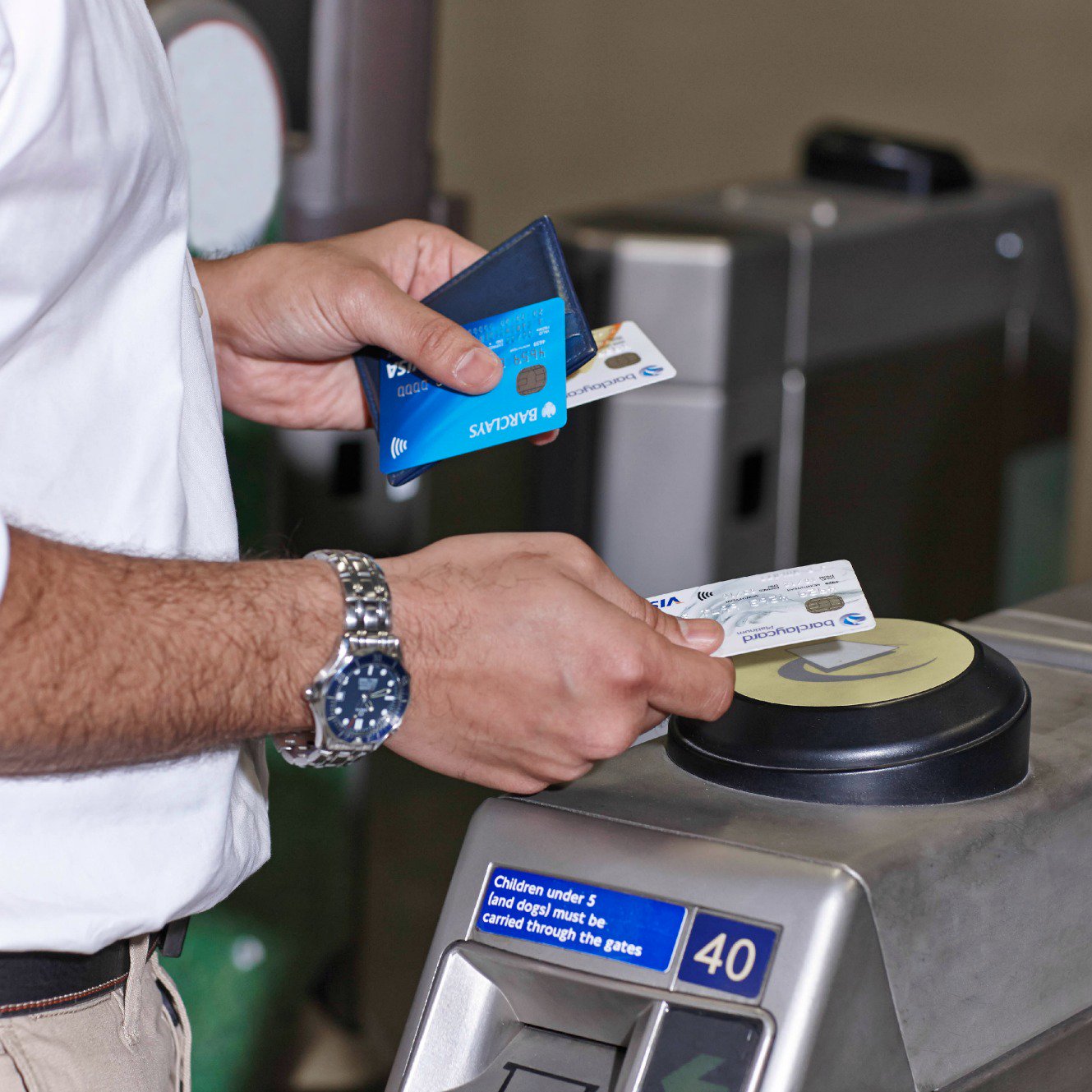 From today millions of people will be able to travel on the London Underground using contactless payment cards, with fares costing the same as those for Oyster card users.
The new system means tube users won't need to load an Oyster smartcard with credit, or buy a higher costing paper ticket before they can travel on the network (See our Cheap Train Tickets guide for other ways to save on travel).
Instead, you'll be able to touch in at ticket gates with a charge card, pre-paid card, or with Visa, Mastercard or American Express contactless cards, and have the cost of your travel deducted from your account.
EE customers with certain Android devices will also be able to pay with their phones using its Cash On Tap app.
Contactless payments were introduced on London buses in December 2012 and have today been extended to the tube, tram, Docklands Light Railway, London Overground and National Rail services where Oyster is currently accepted.
How does it work?
You'll be charged the same fare as you would be charged with Oyster. Just tap the contactless payment card onto the reader; there's no need to enter a pin or signature.
Oyster caps your fare at a daily or weekly (Monday to Sunday) maximum and this cap will also apply to contactless payment card holders. This means once you've reached the cap, any subsequent journeys made within the same zones or on buses and trams won't be charged. So if you only travel in zones 1 and 2, you shouldn't be charged any more than £31.40 per week.
Do I need to register my contactless payment card?
TfL says you're not required to sign up for an online account or to register your contactless payment card, but it is "encouraged". Registering enables you to view 12 months' of journeys as well as your payment history, while unregistered users can only see information from the last seven days.
How do I know if my card is contactless?
Contactless cards have a "curvy line" symbol on the front, and can be used to pay for goods and services under £20 just by tapping in on a pad.
According to TfL there are 48.3m contactless cards in circulation in the UK, but not all financial providers offer them yet. So if you think you'll benefit from using one, it's worth asking your provider if it does it.
EE customers with certain Android devices including the Samsung Galaxy S5, HTC One and Sony Xperia Z2 will also be able to pay with their phones using its Cash On Tap app.
TfL says since it launched contactless payments on London buses in December 2012, over one million customers have used cards to pay for buses around 20 million times. It adds that around 70,000 payments are made every day using contactless technology.
What happens to Oyster cards?
Oyster cards remain in place and you'll still be able to load weekly, monthly and annual travel tickets onto them, as well as up to £90 for pay-as-you-go travel.
At present only those stations which accept Oyster will accept contactless payment cards.
'Card clash' warning
TfL is also warning passengers not to keep Oyster cards and contactless cards together in the same wallet to avoid the risk of the wrong card being charged.
While TfL says it isn't possible for both cards to be charged simultaneously, passengers who have loaded bus passes or travelcards onto their Oyster could find themselves effectively paying twice if the reader detects a contactless card first.
If you have a query about your fare and want to get your money back, contact TfL on 0343 222 1234 or email oysterenquiries@tfl.gov.uk.
To make sure you pay using the right contactless card, the UK Cards Association says it's worth taking your contactless card out of your wallet to touch the reader.
What does TfL say?
TfL says the launch follows a pilot scheme, involving 3,000 people, which began in April.
Shashi Verma, TfL's director of customer experience, adds: "Accepting contactless payments on transport in London is a fantastic achievement for our city – it provides our customers with the most convenient way to pay for their travel and highlights the capital's position as a world leader in transport ticketing, technology and customer service."