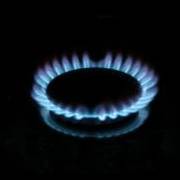 Oink has today become the latest provider to join the energy market, but you can get cheaper tariffs elsewhere.
At present Oink only offers one tariff, which is a standard variable dual fuel deal. This means you can only get it if you switch both your gas and electricity to the firm. (Join our free Cheap Energy Club to find the best deal for you.)
As it's a standard variable tariff, it also means providers can up rates at any point. With a fixed tariff, rates are set for the duration of the deal.
Oink says the reason for having only one tariff is to make things simple for its users. It says it currently has no plans to introduce more tariffs.
Here are the other key points you need to know about Oink:
You can only pay by direct debit and you must supply monthly meter readings. However as a result of doing this, you'll only be billed for the energy you use that month. This means your account is settled each month with no chance of making an over or under payment.
There are no discounts for paying by direct debit, which other suppliers often offer.
You can only receive e-bills, there's no option for paper ones.
The tariff isn't available for prepayment customers.
Oink is owned by Green Energy, which launched in 2001. But anyone who signs up to Oink will be billed and supplied by Oink, not Green Energy. Green Energy owns the supply licence, making Oink a 'white label' supplier.
How does Oink's tariff compare?
Oink's dual fuel tariff costs the average user paying by monthly direct debit £1,178/year.
This is only just cheaper than the average cost of a comparable standard tariff across the big six energy providers – British Gas, EDF, E.on, Npowe, Scottish Power and Scottish and Southern Energy (SSE) – at £1,180/year.
The most expensive standard dual fuel tariff on the market is from British Gas, with an average user paying £1,220/year.
But Oink's deal can be beaten by the cheapest fixes on the market. An average user could save nearly £200 with the cheapest fix compared to Oink's new deal. Our current best buys highlights this price difference:
Extra Energy – fixed till 31 October 2015 – £991/year; early exit fee £25/fuel.
First Utility – fixed till 31 October 2015 – £992/year; early exit fee £30/fuel.
EDF Blue+ price promise – fixed till 31 March 2016 – £1,040/year; no early exit fees.

EDF Blue+ price freeeeze – 31 May 2018 – £1,210/year; no early exit fees.
However, how much you're charged for energy does depend on your usage and where you live. Use our free Cheap Energy Club to find the best deal for you.
'Shame Oink didn't go the whole hog'
Archna Luthra, energy expert at MoneySavingExpert says: "The energy market needs newcomers so this is a move in the right direction. It's a shame Oink didn't go the whole hog and launch a competitively priced tariff – its offering can be beaten hands down by others so this deal won't be saving your bacon anytime soon.
"What is interesting, is the fact it will be insisting on monthly meter reads and will only charge you for what you use that month. Direct debits are the cause of many disgruntled people so it would be good to see other suppliers adopt this approach."
What does Oink say?
A spokesperson says: "We are here for the long-term and want to provide our energy customers with sustainable prices that are competitive, great customer service with no tie-ins, and no penalties."